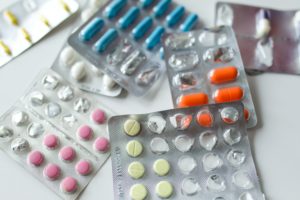 Migliaccio & Rathod is currently investigating pharmaceutical firm ExecuPharm for failure to adequately safeguard employees' private information, resulting in a data breach. On March 13th, an unknown third party deployed ransomware to ExecuPharm's IT systems, seeking to extract payment in return for an encryption key. As part of the cyberattack, ExecuPharm employees were sent phishing emails, which then allowed the ransomware group access to confidential corporate and personnel information. The attackers later published this private information on a dark web site.
Compromised information includes:
Social Security Number
Taxpayer ID
Driver's License Number
Passport Number
Bank Account Details
Credit Card Numbers
National Insurance Number
Beneficiary Information
Some of the compromised information also pertains to employees of Parexel International, ExecuPharm's parent company.
Are you an employee of ExecuPharm or Parexel International who fears their private information may have been compromised in this recent data breach?
If so, we would like to hear from you. Please complete the contact form on this page, send us an email at info@classlawdc.com, or give us a call at (202) 470-3520.
Committed to Consumer Protection
The lawyers at Migliaccio & Rathod LLP have years of experience in class action litigation against large corporations, including in cases involving data breaches. More information about our current cases and investigations is available on our blog.