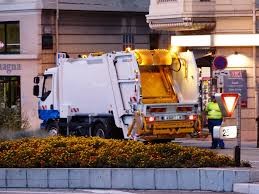 Migliaccio & Rathod, along with co-counsel, currently represents a group of Waste Pro Helpers in a case pending in the United States District Court for the Middle District of Florida captioned Thomas et. al. v Waste Pro USA et. ano., Case No. 8:17-cv-02254. The case concerns alleged wage violations experienced by Helpers employed by Waste Pro USA who are paid by a "day rate," and who also received at times a half-day rate, help pay, and/or safety bonuses. The Helpers allege that Waste Pro miscalculated overtime pay because it should have paid them time-and-a-half overtime, and not a half-time rate for overtime.
The Helpers were recently granted Conditional Certification in their current lawsuit against Waste Pro, and the case is set for trial in March 2020.
There are very limited exceptions to the Fair Labor Standards Act's requirement that all employees be paid time-and-a-half overtime. Indeed, Waste Pro of Florida recently lost a trial on this very issue in an individual Fair Labor Standards Act case in which the Court awarded $69,063.92 in damages to a driver plaintiff who was also paid a day rate and a half-time rate for overtime.
Do You or Did You Not Receive Time-and-a-Half for Overtime Pay?
If so, we would like to speak with you. Please contact us for a free attorney evaluation by filling out the contact form on this page, call us at 202-470-3520, or send an email to info@classlawdc.com.
Attorneys Committed to Fighting Wage Theft
Our law firm has significant experience dealing with wage theft cases and have recovered millions for employees who believe they were misclassified or denied overtime pay. More information about our current cases and investigations is available on our blog.