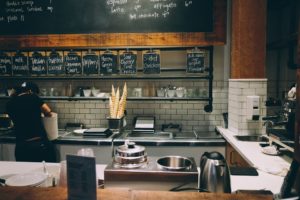 Migliaccio & Rathod LLP is investigating employers who classify assistant managers as exempt from overtime laws when the assistant managers primarily perform duties similar to those of hourly employees. To save money, employers will sometimes label employees as "managers," pay them a salary and make them work long hours, without overtime pay. Just because a worker is paid a salary and given a label of manager, however, does not mean that the employer can avoid paying overtime. If the worker's primary duties are not truly managerial and, in fact, similar to hourly employees, then the worker likely should be paid overtime at a rate of time and a half.
Are You an Assistant Manager Performing the Same Duties as Those of Hourly Employees?
If your job title is "Assistant Manager," "Shift Manager," "Culinary Manager," "Department Manager," or something similar, but your primary duties are not managerial in nature—with tasks like hiring, firing, analyzing reports, and making high-level strategic decisions—then you may be misclassified and may be due overtime pay. Please contact us for a free attorney evaluation by filling out the contact form to the right of this page or call us at 202-470-3520.
Representation You Can Trust
Our law firm has significant experience dealing with wage theft cases and have recovered millions for employees who believe they were misclassified. We represented Assistant Managers in Bob Evans restaurants who alleged they were misclassified as exempt from federal and state overtime law. After a landmark ruling on the application of the so-called "fluctuating workweek" method of payment, the lawsuit settled for 16.5 million. The gross recovery per class member was approximately $6,380. In issuing its order approving the settlement, the court took special note of the "competence of class counsel in prosecuting this complex litigation." (Snodgrass v. Bob Evans)
Similarly, we represented Assistant Managers for Staples who brought claims against the company under the Fair Labor Standards Act. We served as a member of the trial team where the plaintiffs won a nearly $2.5 million verdict against Staples for unpaid overtime on behalf of 342 sales managers after a six-week jury trial. After the verdict, nearly a dozen wage and hour cases against Staples from across the country were consolidated in a multi-district litigation. Served in a central role in the consolidated litigation, which lasted nearly two years after the Stillman verdict. The consolidated litigation ultimately settled for $42 million. (Stillman v. Staples)
Attorneys Committed to Fighting Wage Theft
The lawyers at Migliaccio & Rathod LLP have years of experience in class action litigation against large corporations, including in cases involving wage theft and unfair & deceptive trade practices. More information about our current cases and investigations is available on our blog.