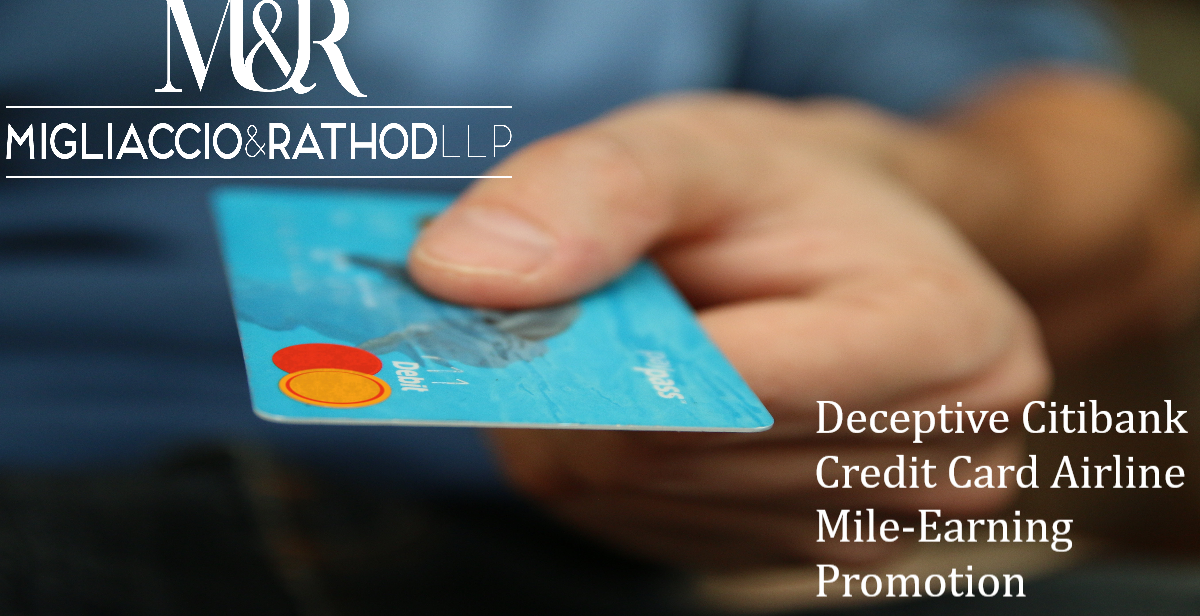 Migliaccio & Rathod LLP is investigating reports surrounding a deceptive Citibank debit card airline mile-earning promotion. Citibank markets the Member AA Miles Checking Offer as a coveted opportunity to open a debit card account with them under the promise that, after $500 of purchases within the first 60 days, Citibank will provide 30,000 American Airlines bonus miles.
Customers report that, despite spending the required $500 dollars ahead of the deadline, Citibank refused to honor their promotion. Their alleged rationale for denying the promotional benefits to certain consumers was based on a requirement that payments to related bills be made ahead of the 60th day post account-opening. However, customers raise contentions that they submitted timely payments ahead of the 60th day post account-opening and that it was, in fact, Citibank's systems that delayed processing of the qualifying purchases and payments. Many expressed dismay that Citibank failed to post the 30,000 promotional airline miles to their account, after processing related payments on a delayed schedule, sometimes only one day after the expressed 60 day deadline. Migliaccio & Rathod shares consumers' concerns that delayed payment posting, controlled solely by Citibank, may constitute account manipulation and believes that, in that case, consumers ought to be made whole.
Were You Subject to Citibank's Deceptive Credit Card Airline Mile-Earning Promotion, Where You Were Denied Your Promised Airline Miles, Even After Spending $500 In The Required Time Period?
If so, we would like to speak with you. Please complete the contact form on this page, send us an email at info@classlawdc.com, or give us a call at (202) 470-3520.

Committed to Consumer Protection
The lawyers at Migliaccio & Rathod LLP have years of experience in class action litigation against large corporations, including in cases involving unfair and deceptive trade practices. More information about our current cases and investigations is available on our blog.