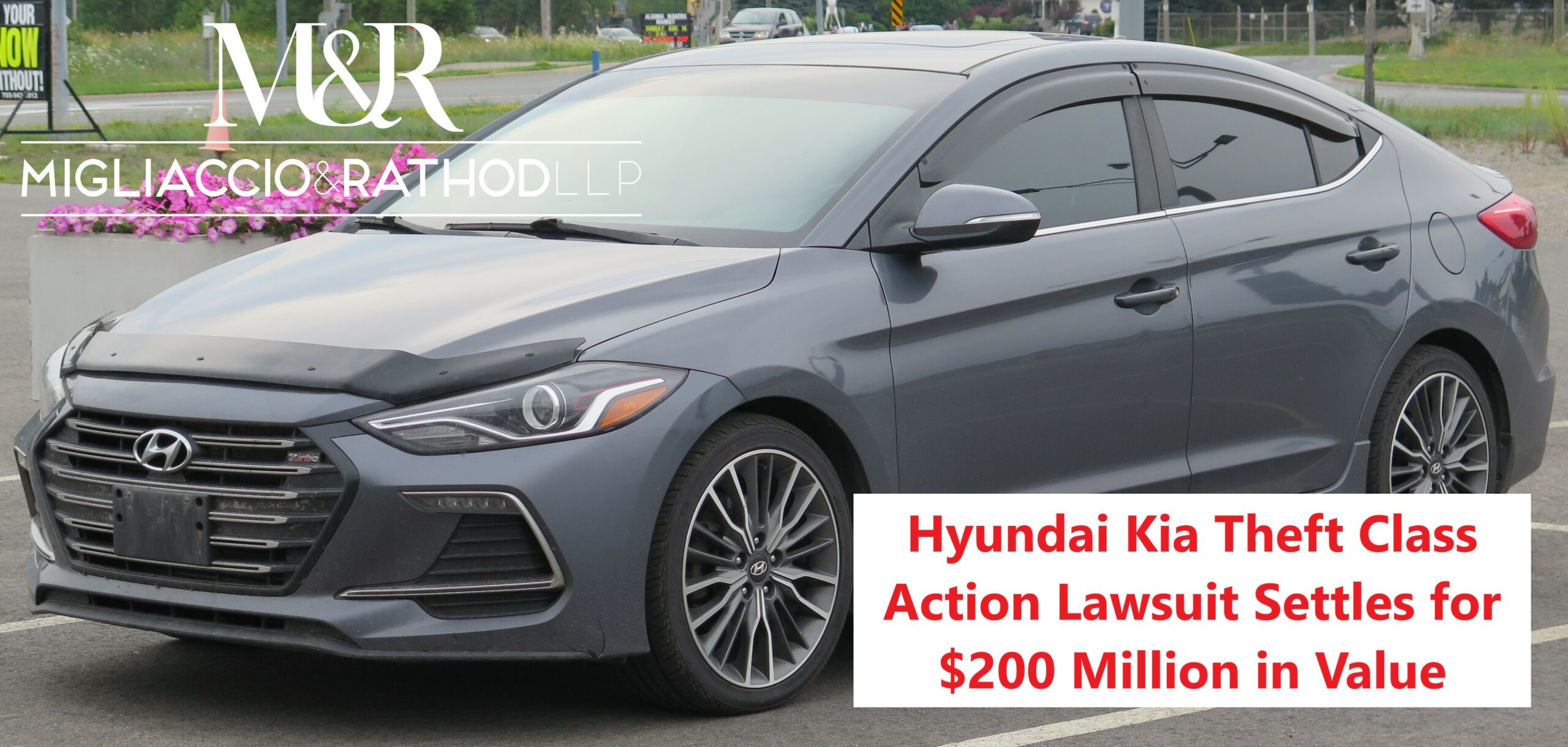 A settlement valued at $200 million has been reached in a nationwide class action lawsuit for owners of certain Hyundai and Kia vehicles that lacked engine immobilizers, which made them susceptible to theft. The lack of immobilizers fomented a viral "Kia Challenge" on TikTok in which individuals calling themselves the "Kia Boys" demonstrated how to steal the affected Hyundai and Kia vehicles using only a USB cord to start the engine.  
The proposed settlement, which still must receive judicial approval, provides a variety of benefits including: $145 million for out-of-pocket losses including damage to stolen vehicles; software upgrades to certain affected vehicles to prevent the vehicles from being started without a key present; and payments of up to $300 to owners of a subset of vehicles for which the software upgrade is not available to reimburse the cost of anti-theft devices.  
Migliaccio & Rathod LLP is one of just 10 firms selected by the Hon. James V. Selna of the U.S. District Court for the Central District of California to serve on the leadership team for consumer claims in the litigation. Attorney Jason S. Rathod serves on the court-appointed Expert Committee. The case caption is In re: Kia and Hyundai Vehicle Theft Litigation, MDL No. 3052.  
For more information on the benefits of the settlement, a settlement-dedicated website will be set up. Until then, please email info@classlawdc.com. 
Attorneys Committed to Consumer Protection 
The lawyers at Migliaccio & Rathod have years of experience in class action litigation against large corporations, including in cases involving defective products and unfair & deceptive trade practices. More information about our current cases and investigations is available on our blog.