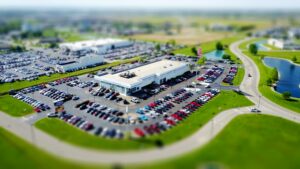 Migliaccio & Rathod LLP is currently investigating 2022 Volkswagen Tiguan models inability to accelerate when cold or after a cold start. According to recent complaints filed with the National Highway Safety Transportation, owners report feeling unsafe when their cars spontaneously stop. Owners have attempted to have their cars repaired by dealers, with no results. 
NHTSA reports have included: 
"The car stumbles when cold, it will not accelerate. It does this for the first mile or two. Then it is OK. This has been happening for several months. The dealer says they hooked it up to their computer and can find no faults. It is very scary when trying to pull out into traffic or make a left turn into another street."

 
"After a cold start the car stutters and jerks on start up. The engine rattles and It kangaroos on acceleration while the revs fluctuate between 1000 – 1500 rpm but the car drives as if it were in limp mode causing it not to accelerate. This is a huge safety issue when you are trying to pull out onto a main street which causes others to break to avoid an accident. I've taken it into three different Volkswagen dealerships a total of 8 times but due to the car not having a dashboard light on or an error code they immediately told me the car was fine and there's nothing they can do being they can't replicate the issue."

 

"Vehicle regularly, stutters or hesitates strongly upon cold start. Throttle response under light to moderate acceleration results in hesitation or bucking. Situation starts to disappear after warm up. Always after sitting for extended periods of time or upon first started the day."

 

"When I leave somewhere it will stall very noticeably when giving it gas, to the point it won't accelerate and feels like it's not getting fuel for a second or two. It typically does it once and then drives normally. This happens almost daily and has done this since the car was bought new a few months ago. I have experienced this when pulling into traffic and the car not accelerating to get me up to a safe speed. It has not been inspected by a dealer at this time but several other owners of 2022 Tiguans are reporting the same issue. No warning lights are on or come on when the vehicle does this"

 
Have you experienced this 2022 Volkswagen Tiguan acceleration issues? 
If so, we would like to hear from you. Please complete the questionnaire below, send us an email at info@classlawdc.com, or give us a call at (202) 470-3520 for more information. 

Committed to Consumer Protection 
The lawyers at Migliaccio & Rathod LLP have years of experience in class action litigation against large corporations, including in cases involving defective products.  More information about our current cases and investigations is available on our blog.