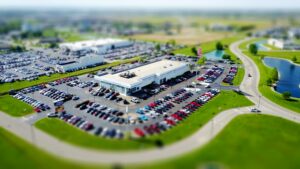 Migliaccio & Rathod LLP is currently investigating 2022 Ford Bronco wiper defect. According to recent complaints filed with the National Highway Safety Transportation, owners report 2022 Ford Bronco wipers resulting in visibility issues while driving.  
Wipers may stop in rain regardless of rain-sensing or constant speeds. Visibility is affected at all vehicle speeds, with no warning lights associated with the occurrence. Drivers have reported having to stop their cars for safety purposes due to this defect. 
NHTSA reports have included: 
"The issue:  The wiper blade speed while in demand of constant on medium and high speed will randomly reduce speed to intermittent making a massive safety hazard when at higher speeds and visibility is poor do to high rain, sleet, and snow volume.   To get the wipers to operate at the intended speed the driver must rotate the speed control to a slower speed and back up to the required speed to handle the weather situation.  This has to be done frequently and is a major hazard"

 

"On many occasions, when we have excessive rain, the windshield wipers on the Bronco will go from the high speed settings to much lower speed. Ford says this is by design to prevent overheating of the windshield wiper motors.   In my opinion, it poses a severe safety risk, as the windshield wipers you cant count on when you need them the most.   As of now Ford isn't acknowledging it as a problem, and claims its normal… but normal or not its a problem.  As a side note, I've owned about 20 diff vehicles of all makes, shapes and sizes… and never had one that I couldnt leave windshield wipers on high without the motors burning up. Ford needs to do something about this."

 

"When wipers are turned on full in heavy rain they slow down and come to a stop. I have to constantly adjust wiper speed to keep them active."   

 
"The wipers shut off on their own during heavy rains. Need to be turned on and off to get to activate. I took it to dealer and they said Ford said it is normal."

 

"Other Bronco owners that have reported it were told "this is normal.""

 
Have you experienced this 2022 Ford Bronco wiper defect? 
If so, we would like to hear from you. Please complete the questionnaire below, send us an email at info@classlawdc.com, or give us a call at (202) 470-3520 for more information. 
Committed to Consumer Protection 
The lawyers at Migliaccio & Rathod LLP have years of experience in class action litigation against large corporations, including in cases involving defective products.  More information about our current cases and investigations is available on our blog.