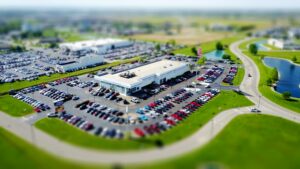 Migliaccio & Rathod LLP is currently investigating 2022 Ford Maverick electrical issues. According to National Highway Safety Transportation recent complaints, owners report 2022 electrical issues including:  
losing complete power in the vehicle

 

vehicle blackouts despite a working battery

 

accelerating causes system to detect a fault, resulting in computer shut down

 
no warning lights prior to electronic issues

 

no safety lights or warnings that appear when brakes instantly grab and lock

 

horn randomly honking and timing out

 

wiring harness issues

 
NHTSA complaints reported: 
"Vehicle is dead. Jump start, took to dealer. Defect in wiring harness. Wiring harness back ordered. Been without vehicle 9 days so far."

 

"Total loss of electrical functions. Vehicle was unable to turn on, and non responsive leaving driver and passengers stranded. This can happen at any time, randomly. No warning lights or symptoms appeared."

 

"Vehicle had a check engine light go on for voltage. At 4K miles.  Later that day loss complete power nothing electrical worked and it had to be towed to dealership.  Stayed at dealership service for over a week trying to diagnose it."

 

"[O]ur truck died in the driveway… Dealership it was towed to confirmed the battery wiring harness issue."

 

"I shut off my Maverick to get out and get some water, when I got back in my truck, it had NO power. It was as if the battery was dead. I had it jump started and drove home. In the middle of a intersection, while turning, the truck shut off completely. NO power. When this happens, you have no emergency lights and can not put it in neutral to push it off of a road. If you are on a back road with no lights, you can't turn on the hazards nor push the vehicle off the road out of traffic. It was the wiring harness that went bad. My Maverick is at the dealer right now waiting for the part to come in. This is becoming a common issue for the Truck across the US. The dealer confirmed it was wiring harness."

 
Have you experienced a similar 2022 Ford Maverick electrical issue? 
If so, we would like to hear from you. Please complete the questionnaire below, send us an email at info@classlawdc.com, or give us a call at (202) 470-3520 for more information. 
Committed to Consumer Protection 
The lawyers at Migliaccio & Rathod LLP have years of experience in class action litigation against large corporations, including in cases involving defective products.  More information about our current cases and investigations is available on our blog.