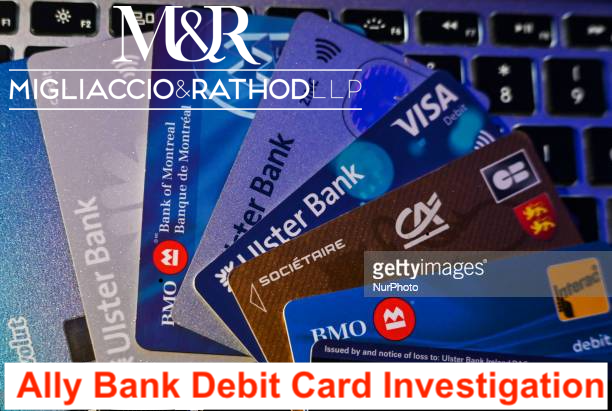 Migliaccio & Rathod LLP is currently investigating reports of Ally Bank debit and credit card fraud from a Data Breach. Ally, a Utah-based financial services company, is under fire from thousands of customers, including individuals and small businesses, having reported suspicious or clearly fraudulent charges on their debit or credit cards. Ally Bank has acknowledged long wait times on their customer service lines and difficulties resolving this current wave of fraudulent activity against its customers. 
Fake charges on debit cards are often the result of a data breach. However, Ally Bank has not yet reported a data breach and it is unclear how many people have been affected by any potential breach of Ally Bank's systems.  
Have you experienced Ally Bank debit and credit card fraud from a data breach or other suspicious activity potentially or definitely connected to your membership of Ally Bank? 
If so, we would like to hear from you.  Please complete the contact form on this page, send us an email at info@classlawdc.com, or give us a call at (202) 470-3520. 
The lawyers at Migliaccio & Rathod LLP have years of experience in class action litigation against large corporations, including in data breach and privacy litigation. More information about our current cases and investigations is available on our blog.