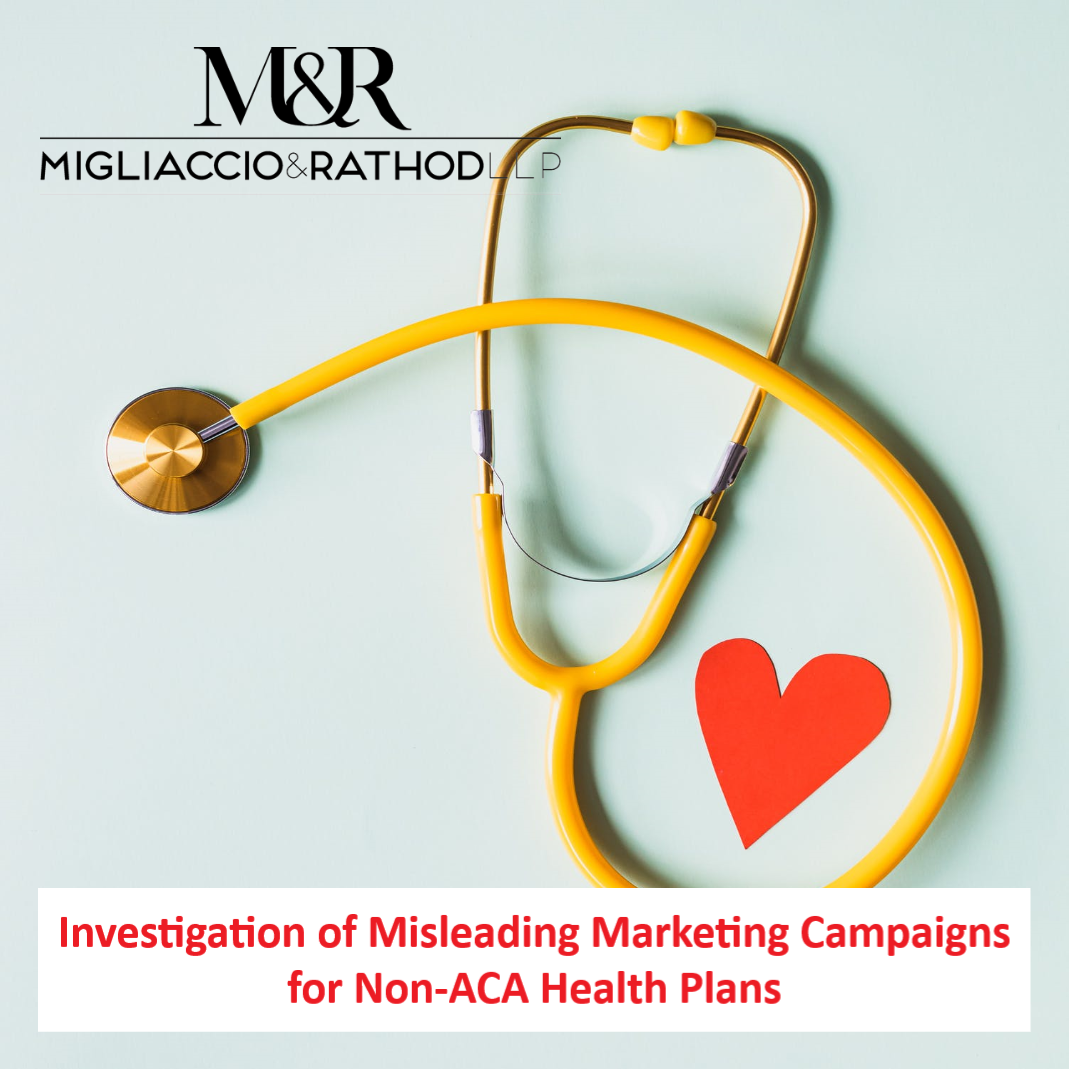 With record funding for Affordable Care Act (ACA) Health Plans, millions of Americans are eligible for up to $0 premium, low deductible plans as connected with their income levels. Unfortunately, as consumers search for comprehensive major medical coverage, many are directed to sales representatives who fail to offer or misrepresent these low rate, high coverage marketplace plans and, instead, suggest more expensive, lower coverage plans outside of the ACA. These plans include fixed indemnity plans, short-term health plans, and health care sharing ministries, all of which have hidden shortcomings such as outright limited coverage causing astronomical medical bills, exclusion of individuals with preexisting conditions, short-term coverage with potential for spontaneously being dropped from care, and high deductibles.
According to various studies and investigations, including one by Georgetown University's Center on Health Insurance Reforms', the representatives responsible for marketing the various plans have been found purposefully misrepresenting or omitting plan details and urging consumers, by phone, to sign onto plans with only verbal, non-written information. For example, representatives have blatantly propagated false information denouncing the ACA covered comprehensive marketplace plans and/or refused consumers' requests for written details of each plan. Migliaccio & Rathod finds this deceptive marketing extremely troubling, particularly as even online shoppers are often directed to websites that result in phone calls with these sales representatives. For this reason, Migliaccio & Rathod is now investigating the companies which employ these deceptive strategies to the detriment of consumers looking to reap the full benefits offered by the expanded ACA.
Do you believe you may have experienced deceptive marketing when searching for a comprehensive marketplace Health Plan?
If so, we would like to speak with you. Please complete the contact form on this page, send us an email at info@classlawdc.com, or give us a call at (202) 470-3520 for more information.
Committed to Consumer Protection
The lawyers at Migliaccio & Rathod LLP have years of experience in class action litigation against large corporations, including in cases involving unfair and deceptive trade practices. More information about our current cases and investigations is available on our blog.