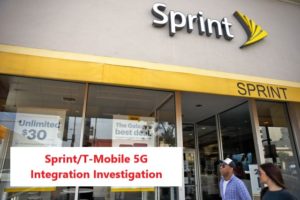 **UPDATE** T-Mobile deactivates Sprint Legacy 5G service. Many Sprint devices lose 5G capabilities.
Read on for original story and additional details:
Migliaccio & Rathod LLP is currently investigating T-Mobile & Sprint due to reports that, once the two recently-merged mobile network carriers integrate their cellular infrastructure, owners of all 5G-capable Sprint phones (excepting the Samsung Galaxy S20) will be unable to access the T-Mobile 5G network unless they upgrade their device. Although the merger will facilitate broader general coverage for customers, Sprint's current 5G configuration is incompatible with T-Mobile's, an issue the two carriers have struggled to resolve. Ultimately, T-Mobile has decided to shut down Sprint's 5G network and rework it to fit their specifications. However, this leaves most owners of 5G-enabled Sprint phones left out to dry; their devices' technical specs render them unable to access T-Mobile's low-band 5G network. T-Mobile announced a plan to offer discounted upgrade deals to affected customers. Only Sprint customers who own the Samsung Galaxy S20 will be able to access the new 5G network without an upgrade. Sprint 5G-capable devices that will be affected include:
Samsung Galaxy S10 5G
LG V50 ThinQ 5G
OnePlus 7 Pro 5G
BayStreet Research reports that, from June 2019 to April 2020, Sprint sold roughly 75,000 incompatible devices.
Are you a Sprint customer who purchased a 5G-capable device, not knowing that it would lose 5G functionality after Sprint & T-Mobile completed their merger?
If so, we would like to hear from you. Please complete the questionnaire below, send us an email at info@classlawdc.com, or give us a call at (202) 470-3520.
Committed to Consumer Protection
The lawyers at Migliaccio & Rathod LLP have years of experience in class action litigation against large corporations, including in cases involving unfair and deceptive trade practices. More information about our current cases and investigations is available on our blog.