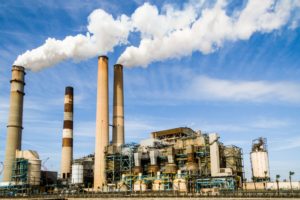 Migliaccio & Rathod LLP is currently investigating chemical plants across the United States that emit ethylene oxide into the air, despite the known public health risks of doing so. Ethylene oxide is commonly used as a sterilizing agent for medical equipment, and as an intermediate in chemical manufacturing. Although long considered hazardous, the Environmental Protection Agency (EPA) concluded in late 2016 that ethylene oxide was in fact 30 times more carcinogenic than previously thought. For decades, then, countless Americans living and working near chemical plants that handle ethylene oxide have, without their knowledge or consent, been exposed to a potent cancer-causing agent. Meanwhile, EPA regulatory standards remain based upon research conducted in the 1980s, leaving vulnerable communities exposed to this toxic gas.
Have you or a loved one experienced negative health outcomes after living near a chemical plant using ethylene oxide?
If so, we would like to speak with you. Please complete the contact form on this page, send us an email at info@classlawdc.com, or give us a call at (202) 470-3520 for more information.
Committed to Consumer Protection
The lawyers at Migliaccio & Rathod LLP have years of experience in class action litigation against large corporations, including in cases involving environmental contamination. More information about our current cases and investigations is available on our blog.