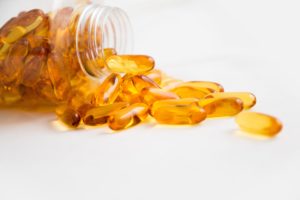 Migliaccio & Rathod LLP is currently investigating dietary supplement manufacturers for product contamination. Consumers allege supplements, primarily performance enhancers, often arrive on market tainted with unlabeled and potentially dangerous substances. One such substance, Ostarine, belonging to a category of drug compounds called Selective Androgen Receptor Modulators (SARMs), is illegal to sell for human consumption and is banned at all levels of athletic participation. Nevertheless, many prominent athletes, including Tennessee Titans offensive tackle Taylor Lewan, have faced disciplinary action as a result of unknowingly ingesting supplements contaminated with Ostarine. Similar instances proliferate throughout all athletics. Even supplements marketed for general consumption risk contamination. Watchdogs cite low-cost, haphazard manufacturing processes and poor quality-control procedures as the principal culprits of unintentional contamination.
Have you purchased a dietary supplement that you fear may be contaminated with outside substances?
If so, we would like to speak with you. Please complete the contact form on this page, send us an email at info@classlawdc.com, or give us a call at (202) 470-3520 for more information.
Committed to Consumer Protection
The lawyers at Migliaccio & Rathod LLP have years of experience in class action litigation against large corporations, including in cases involving defective products. More information about our current cases and investigations is available on our blog.