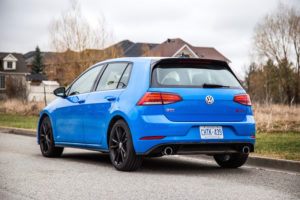 Migliaccio & Rathod LLP is currently investigating Volkswagen of America for an Engine Stall Defect in its Golf GTI and Jetta GLI vehicles, years 2019 to present. Consumers allege that Golf GTI and Jetta GLI vehicles equipped with a manual transmission will repeatedly, and without warning, shut down or stall when moving at slow speeds or coming to a stop, even when the vehicle is in neutral and the clutch is disengaged. Drivers must then manually restart the vehicle's engine. Unlike a typical stall, the Engine Stall Defect manifests very gently, often leaving drivers momentarily unaware of the issue, until they try to accelerate again. This poses a serious safety hazard to drivers, especially those in busy traffic. Despite countless complaints submitted to Volkswagen, they fail to acknowledge the issue and offer no support to those affected.
Have you experienced the Engine Stall Defect in your 2019-present Volkswagen Golf GTI or Jetta GLI?
If so, we would like to speak with you. Please complete the contact form on this page, send us an email at info@classlawdc.com, or give us a call at (202) 470-3520 for more information.
Committed to Consumer Protection
The lawyers at Migliaccio & Rathod LLP have years of experience in class action litigation against large corporations, including in cases involving defective products. More information about our current cases and investigations is available on our blog.