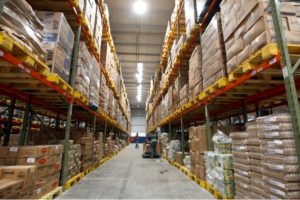 Migliaccio & Rathod LLP is investigating potential claims of unfair and deceptive trade practices by the online retailer eForcity, which also fulfills orders for other retailers, including Newegg and Walmart. Customers report a myriad of issues associated with their orders. Products advertised as new arrive used, the wrong product is delivered, and delivery times are longer than advertised. Returns are also an ordeal, with the consumer incurring the cost of a 15% restocking fee, even when the wrong item arrived, or arrived damaged. Returning the item within 30 days does not eliminate the restocking fee and shipping costs also fall on the customer. After 30 days, returns are not accepted, and the extra days that it may take for eForcity to delivery count against the consumer. eForcity currently has a 1 out 10 rating on resellerratings.com, based on 2,373 reviews, and has a rating of D- from the Better Business Bureau.
Did you not get what you paid for from eForcity?
If so, our lawyers want to speak with you. Please fill out the form to the right of this page or call us at 202-470-3520.
Attorneys Committed to Consumer Protection
The lawyers at Migliaccio & Rathod LLP have years of experience in class action litigation against large corporations, including in cases involving unfair & deceptive trade practices. More information about our current cases and investigations is available on our blog.