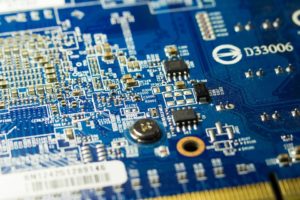 Migliaccio & Rathod LLP is investigating potential claims of deceptive and misleading marketing by computer chip manufacturer Nvidia. The GeForce MX 150 GPU is a low-budget mobile GPU that Nvidia claims can offer up to three times the performance per watt over its predecessor. There are, however, two variants of the GeForce MX 150 GPU, the weaker version of which can be 20 to 25 percent slower than its identically named counterpart—and which offers the same performance as the model it replaces. The weaker chipset bears the ID "10DE 1D12" and might also go by "N17S-LG-A1," but neither of these identifiers is mentioned in marketing materials or packaging of 13-inch notebooks, where most of these chips have been found. Since the specification sheet does not usually say more than Nvidia GeForce MX 150, consumers may unknowingly be purchasing a computer with significantly lower performance than they otherwise wanted.
Have you purchased a notebook or ultrabook laptop with the underpowered Nvidia GeForce MX 150 GPU?
If so, our lawyers want to speak with you. Please fill out the contact form to the right of this page or call us at 202-470-3520.
Attorneys Committed to Consumer Protection
The lawyers at Migliaccio & Rathod LLP have years of experience in class action litigation against large corporations, including in cases involving unfair & deceptive trade practices. More information about our current cases and investigations is available on our blog.