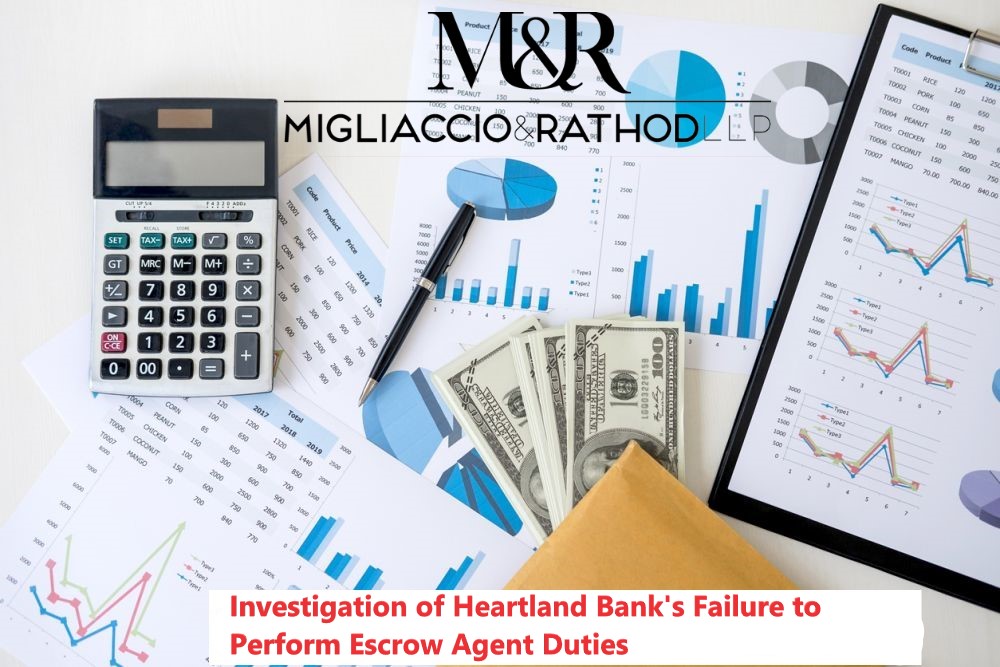 Migliaccio & Rathod LLP is investigating Heartland Bank's (Ohio) practices of failing to adequately perform its duties as an escrow agent, a practice that violates consumer protection and other laws. As an escrow agent, one has the duty to ensure that its clients' payments, such as, property taxes and insurance premiums, are paid in a timely fashion. If these duties are not fulfilled, clients risk, among several other things, defaulting on their taxes and losing their homeowner's insurance policies. 
Migliaccio & Rathod wants to hold Heartland Bank accountable to their customers for failure to adequately perform its duties as an escrow agent to meet legally mandated standards.
Are you a client or customer of Heartland Bank and have experienced a failure by Heartland Bank to adequately perform its duties as your escrow agent?
If so, we would like to speak with you. Please complete the questionnaire below, email us at info@classlawdc.com, or give us a call at (202) 470-3520.
Attorneys Committed to Consumer Protection
The lawyers at Migliaccio & Rathod LLP have years of experience in class action litigation against large corporations, including in cases involving illegal repossession. More information about our current cases and investigations is available on our blog.