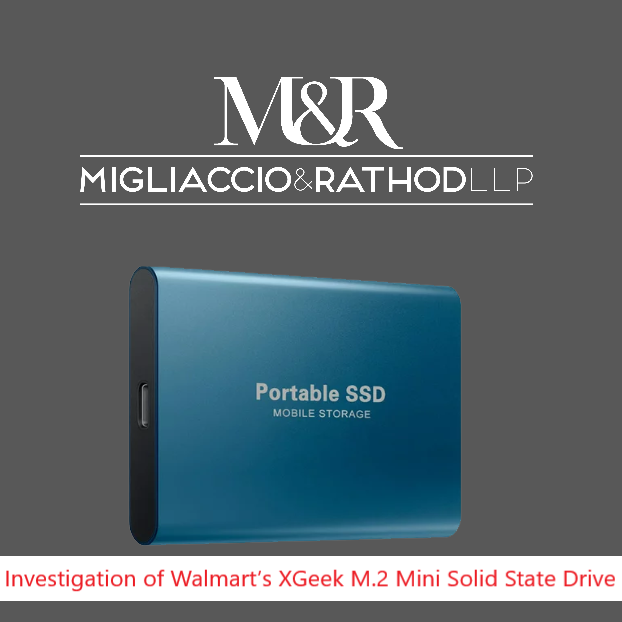 Migliaccio & Rathod LLP is currently investigating the XGeek M.2 mini solid state drive sold by Walmart for misleading purchasers about the amount of available storage. XGeek's mini solid state drives claim to offer between 1 terabyte and 30 terabytes of solid state storage but researchers have found that the drives actually consist of multiple smaller drives glued together under the exterior casing. Moreover, the drives offer less storage than advertised but are programmed to appear as though they offer the amount of storage advertised. Lower than expected storage availability and malfunctioning devices have been reported online by XGeek M.2 mini solid state drive owners.
Have you purchased an XGeek M.2 mini solid state drive?
If so, we would like to hear from you. Please complete our online questionnaire so we may evaluate your potential claims:
If you have additional questions or would like more information, please send an email to info@classlawdc.com or call us at (202) 470-3520.
Committed to Consumer Protection
The lawyers at Migliaccio & Rathod LLP have years of experience in class action litigation against large corporations, including in cases involving defective products. More information about our current cases and investigations is available on our blog.