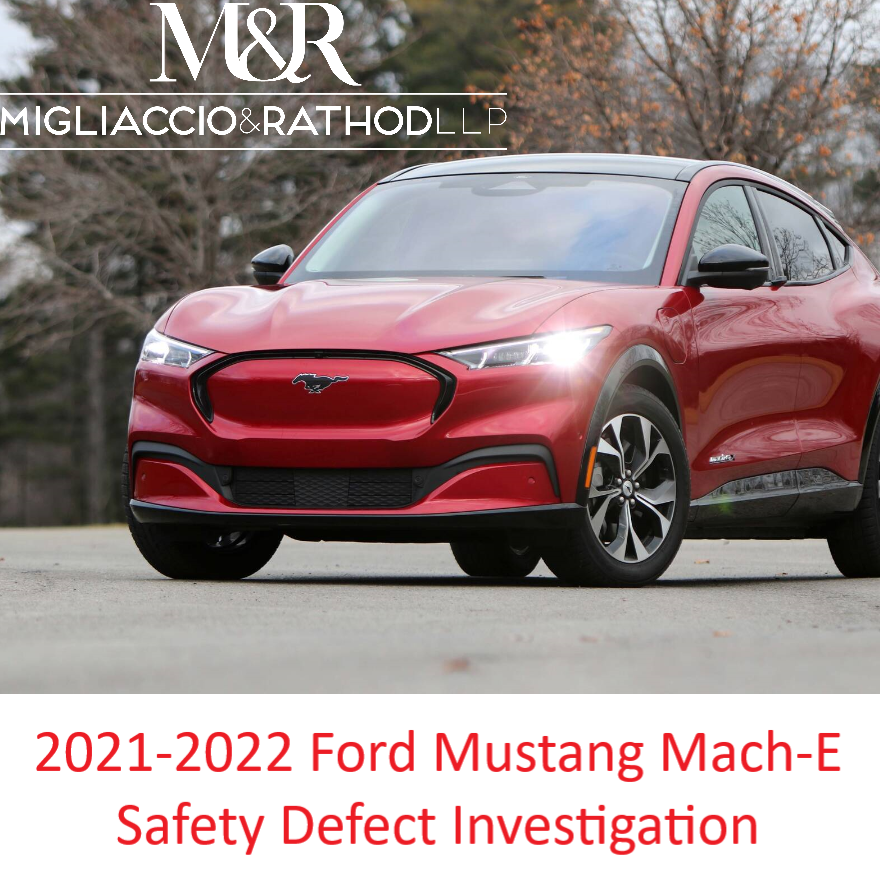 Migliaccio & Rathod LLP is currently investigating the 2021-2022 Ford Mustang Mach-E for an alleged defect that causes the Mach-E to lose power while driving. Reports about the defect suggest that it stems from endemic overheating in components of the high voltage battery which often leads to the vehicle's loss of power. Moreover, this battery failure occurs during normal operation of the vehicle and  may, therefore, cause various other vehicle functions and safety components to be more likely to fail. This defect and its potential cascading impacts make the Mach-E dangerous and accident prone.
In fact, Ford issued a recall in June 2022 affecting all 48,000+ 2021-22 Mach-E vehicles which they admitted could lose power while driving. Ford is releasing an "over-the-air" update designed to address the defect, yet many consumers and experts believe it is unlikely that a software update will solve such a severe mechanical failure. Additionally, customers complain that the fix is only temporary; rather than losing power without warning, a vehicle with an overheating battery connector will signal a "service vehicle soon" message, allowing a vehicle owner to drive their Mach-E to the dealer before losing power. Ultimately, customers complain that Ford is failing to provide a permanent solution to a widely reported defect and, in doing so, robbing consumers of the marketed potential of the vehicle.
Has your 2021-2022 Ford Mustang Mach-E lost power while driving?
If so, we would like to speak with you. Please complete the questionnaire on this page, send us an email at info@classlawdc.com, or give us a call at (202) 470-3520.
Committed to Consumer Protection
The lawyers at Migliaccio & Rathod LLP have years of experience in class action litigation against large corporations, including in cases involving defective products. More information about our current cases and investigations is available on our blog.