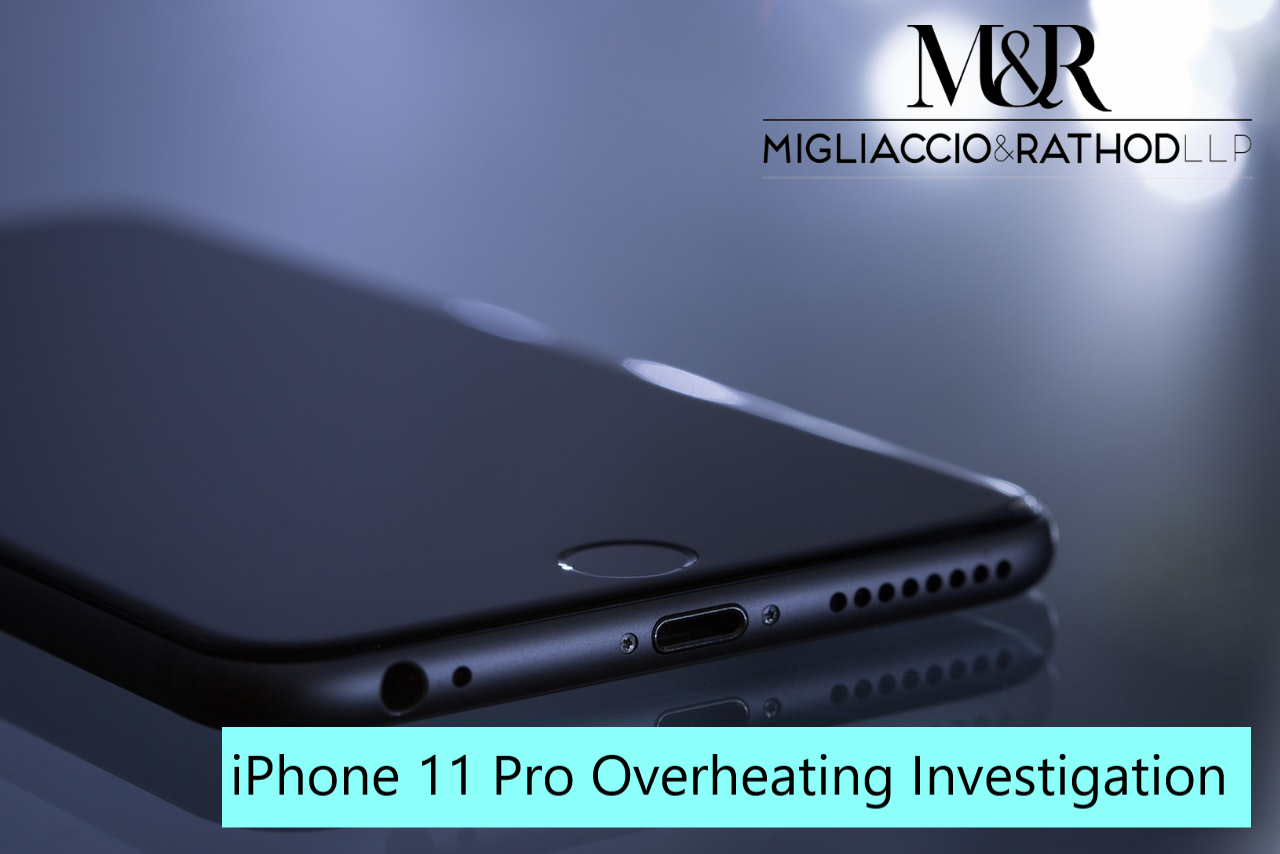 Migliaccio & Rathod LLP is currently investigating Apple over widespread claims that the iPhone 11 Pro is prone to excessive overheating and reduced battery life. Claims of overheating vary in severity, from minor discomfort while holding the phone, to extreme heat emanating from the phone and even causing mild burns on owners' hands. According to user reports, the overheating generally becomes more severe while charging and during extended periods of use, such as watching videos, playing games, using navigation maps, and making calls. During overheating episodes, some owners receive a notification displaying a red thermometer that reads "Temperature: iPhone needs to cool down before you can use it," preventing owners from using their devices for extended periods of time.
Apple's online forums have multiple open discussion boards documenting the prevalence of this defect, with over 7,000 users clicking the "Me too" button on a thread titled "iPhone 11 Pro getting HOT." While some online blogs and videos suggest that the overheating can be cured through a factory reset or updating downloaded apps, many owners find that their problems persist even after trying these solutions. Despite having been on the market since September 2019, Apple has failed to acknowledge the overheating defect in the iPhone 11 Pro or provide steps owners can take to lessen the overheating.
Does your iPhone 11 Pro overheat?
If so, we would like to speak with you. Please complete our online questionnaire so we may evaluate your potential claim(s):
Attorneys Committed to Consumer Protection
The lawyers at Migliaccio & Rathod have years of experience in class action litigation against large corporations, including in cases involving defective products and unfair & deceptive trade practices. More information about our current cases and investigations is available on our blog.