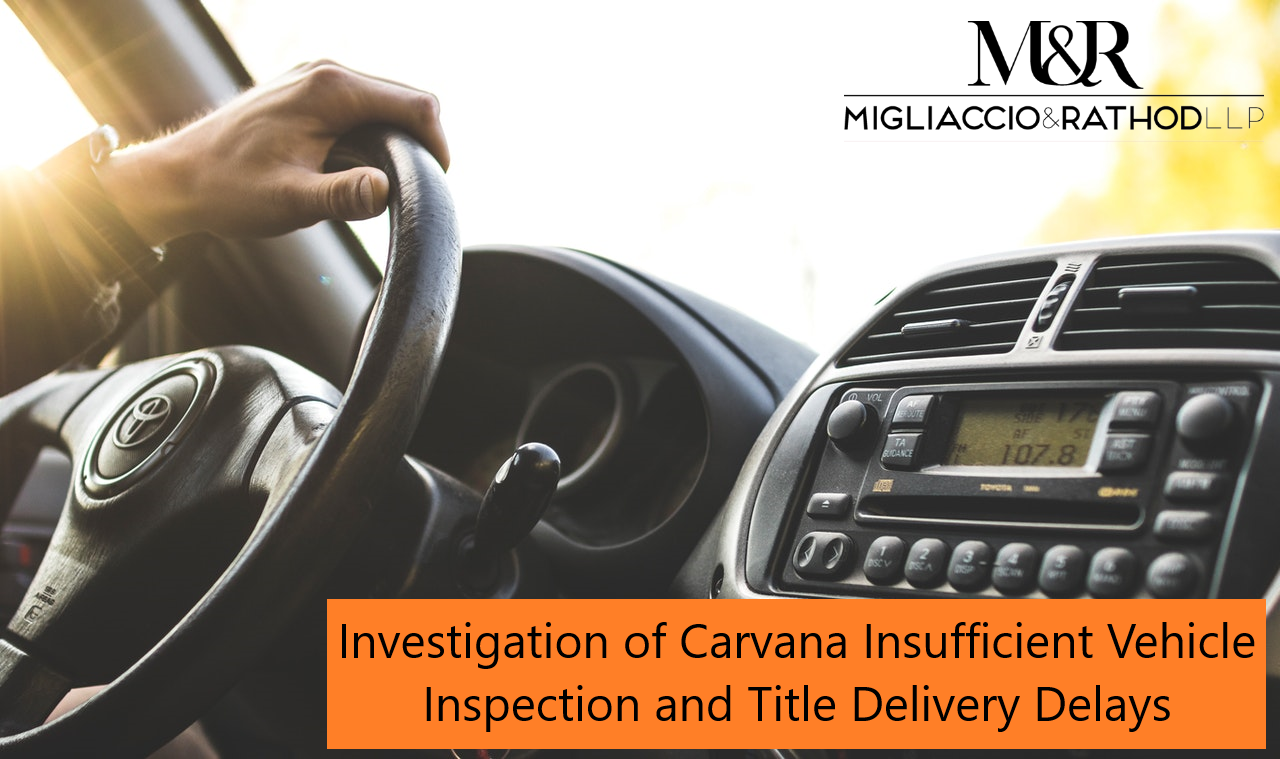 Migliaccio & Rathod LLP is currently investigating online used car retailer Carvana for widely reported issues of insufficiently inspected vehicles and excessive delays in vehicle title transfers. As the largest online auto retailer, Carvana is an appealing option for consumers who want the ease of an online car buying experience and to avoid the inherent bureaucratic hoops of a traditional car dealership.
Carvana claims to perform detailed inspections, test drive every vehicle on multiple occasions, verify that each vehicle is repaired to meet strict standards, and inform buyers of any major imperfections on the vehicle. However, countless consumer reviews document instances in which buyers question whether their vehicles passed Carvana's so-called thorough inspections and promised standards. Many report that their Carvana vehicles have required costly repairs shortly after purchase, including cracked taillights, major brake issues, and oil leaks. Others report discovering unexpected cosmetic imperfections or learning of various past damages, repairs, and/or accidents, of which Carvana failed to inform buyers.
Moreover, most states allow dealers 30-45 days to deliver vehicle titles to buyers, yet Carvana buyers complain of waiting months to receive their title, often leaving them with expired temporary tags on their vehicle. As a result, Carvana leaves buyers with two poor options: either drive their Carvana vehicle illegally with no title, or abandon use of the vehicle altogether until they receive their title. Migliaccio & Rathod wants to hold Carvana accountable to the standards to which they claim to adhere, so that consumers do not continue to suffer as a result of this failure.
Have you purchased a vehicle from Carvana and encountered issues with the condition of the vehicle or the delivery of the vehicle title?
If so, we would like to hear from you. Please complete the questionnaire linked below, send us an email at info@classlawdc.com, or give us a call at (202) 470-3520 for more information.
Attorneys Committed to Consumer Protection
The lawyers at Migliaccio & Rathod LLP have years of experience in class action litigation against large corporations. More information about our investigations is available on our blog.