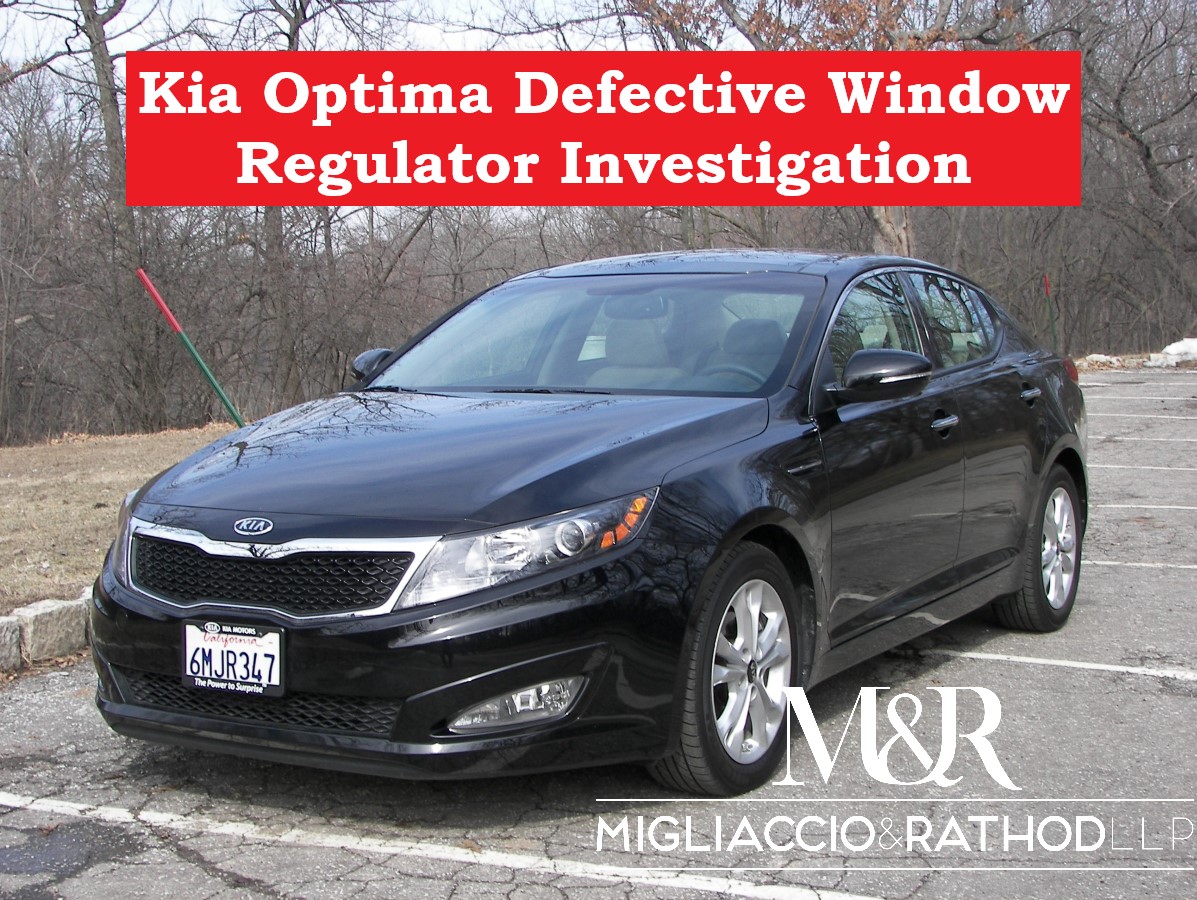 Migliaccio and Rathod LLP is currently investigating Kia for widely reported issues with window regulators, the mechanical assembly that moves the windows up and down, in the 2016-2020 model years of the Kia Optima. Owners report that the windows stop moving when the window switch is operated on vehicles that have low mileage or see little use of the window motors, especially in the back seats. These failures appear to be caused by rapid degradation of the teeth on an internal gear in the door panel that attaches to the window motor, causing the window cable itself to snap or lose tension. Not only does this problem occur during normal use in low mileage vehicles, but customers have also reported that the regulator units on multiple windows tend to fail within days or weeks of each other. These failures typically cannot be fixed with third-party parts and cost approximately $550 per door panel to replace out of warranty.
Has the window regulator in your 2016-Present Kia Optima failed prematurely?
If so, we would like to hear from you. Please complete the contact form on this page, the questionnaire below, send us an email at info@classlawdc.com, or give us a call at (202) 470-3520 for more information.

Committed to Consumer Protection
The lawyers at Migliaccio & Rathod LLP have years of experience in class action litigation against large corporations, including in cases involving defective products. More information about our current cases and investigations is available on our blog.