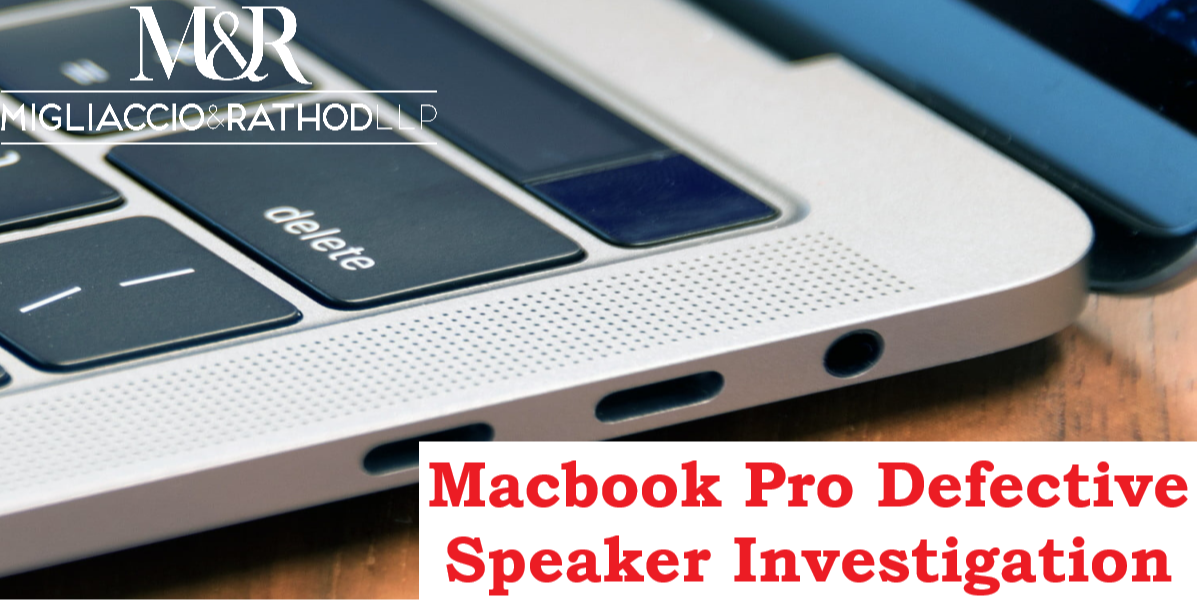 The law firm of Migliaccio & Rathod LLP is currently investigating 2016-Present MacBook Pro models for defective speakers that exhibit a crackling or popping sound when they play audio. Owners contend that the problem is caused by "audio clipping," in which audio during normal use of programs like GarageBand, Logic Pro, or web browsers exceeds the laptop soundcard's playback capacity. At its worst, the computers cannot play certain sounds through their built-in speakers, with some users noting that they are unable to monitor particular instruments in audio tracks with any meaningful accuracy. In none of these cases would a reasonable consumer expect such activity to impair the laptop's functionality. Although Apple's customer service appears to be aware of this issue, users complain that Apple representatives continue to insist that a future software update will fix the problem, or that a user is overloading the computer's built-in soundcard. Once the issue is discovered, owners maintain that their options are to wait for a software update that could be years down the line, or get the speakers replaced at an Apple service center, a $400 repair cost outside of warranty.
Has Your MacBook Pro Exhibited a Crackling or Popping Noise While Playing Audio?
If so, we would like to speak with you. Please complete the contact form on this page, send us an email at info@classlawdc.com, or give us a call at (202) 470-3520 for more information.
Committed to Consumer Protection
The lawyers at Migliaccio & Rathod LLP have years of experience in class action litigation against large corporations, including in cases involving defective products. More information about our current cases and investigations is available on our blog.