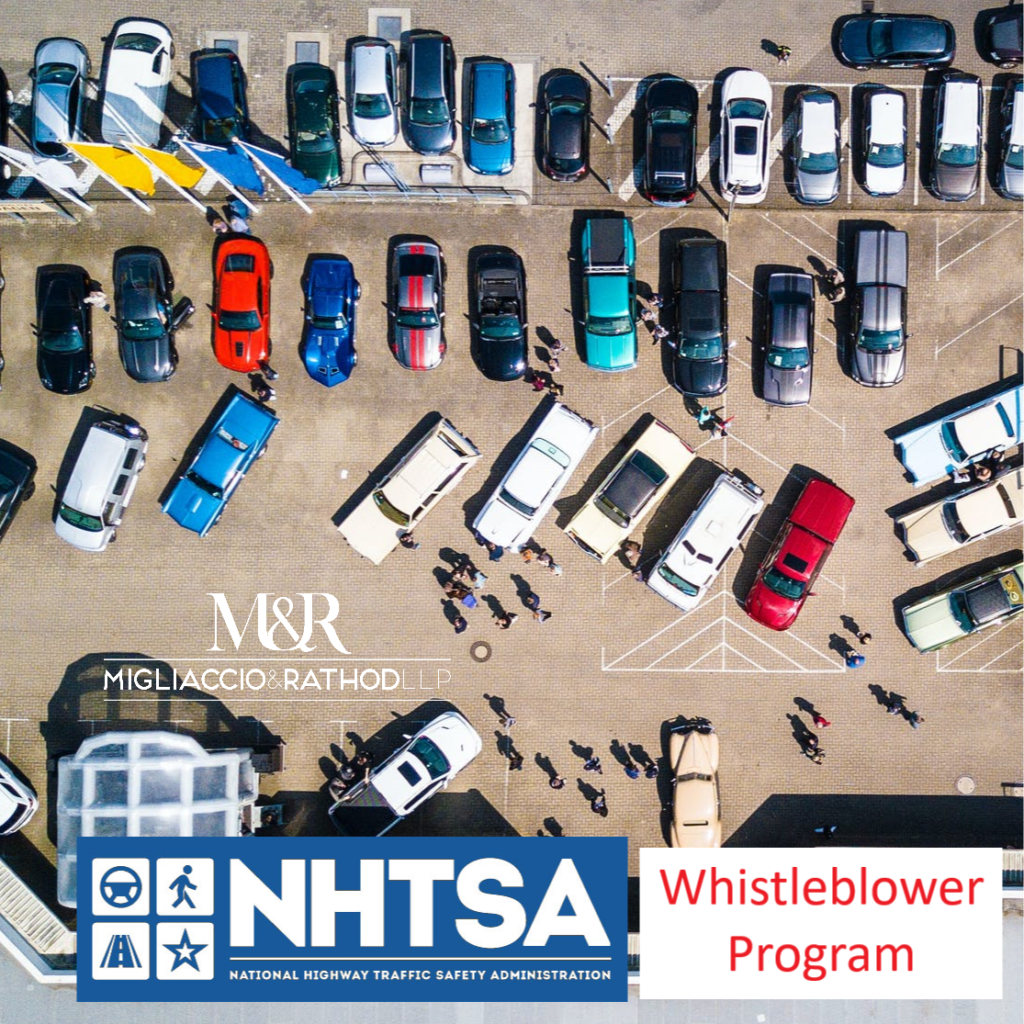 The National Highway Traffic Safety Administration (NHTSA) is ramping up their encouragement of whistleblowing for employees of automakers. Under 2015 legislation aimed at protecting whistleblowers and making reporting more appealing, NHTSA originally began publicizing this guidance. NHTSA is hoping to help insiders of the auto industry share, in many cases anonymously, "information relating to a motor vehicle safety defect, noncompliance with a Federal Motor Vehicle Safety Standard, or violation of the Vehicle Safety Act." Any employee or contractor of a motor vehicle manufacturer, part supplier, or dealership may be a whistleblower. In launching this program, other than merely protecting whistleblowers from retaliation and offering an outlet to assist in public safety measures, NHTSA offers whistleblowers potential monetary benefits from reporting. NHTSA states that whistleblowers may receive 10 to 30 percent of the collected monetary sanctions from successful reports which result in sanctions costing companies over $1,000,000 for misconduct as described above.
Migliaccio & Rathod has successfully prosecuted numerous automotive defect cases and we echo NHTSA's encouragement for whistleblowers in the auto industry to step forward.
Are you a potential auto industry whistleblower?
If so, we would like to hear from you. Please contact us confidentially through the form on this page, email info@classlawdc.com or give us a call at (202) 470-3520.
Committed to Consumer Protection
The lawyers at Migliaccio & Rathod LLP have years of experience in class action litigation against large corporations, including in cases involving defective products. More information about our current cases and investigations is available on our blog.