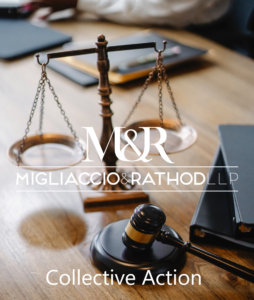 UPDATE: FINAL APPROVAL GRANTED SEPTEMBER 14, 2021. Case Closed.
On April 19, 2021, Judge Frank P. Geraci, Jr., Chief Judge of the federal district for the Western district of New York granted preliminary approval for a $120,000 settlement in a nationwide collective action brought against Feast American Diners, LLC on behalf of Denny's employees: Frisbie, et al. v. Feast American Diners, LLC, et al., Case No. 17-cv-6270 (W.D.N.Y.).
Our firm, Migliaccio & Rathod LLP, alongside co-counsel, represented former Assistant Restaurant Managers of Denny's restaurants against Feast American Diners, LLC ("Denny's") who owns the restaurants. This lawsuit alleges that these Denny's violated the Fair Labor Standards Act ("FLSA") by failing to properly compensate for overtime hours, which are any hours in excess of 40 within a workweek. At this point in the case, any Assistant Managers who worked at Denny's from April 28, 2014 to January 18, 2019 are able to opt in to the case to receive settlement benefits.
The settlement offers Assistant Managers direct payment depending on the number of weeks of employment and corresponding overtime left unpaid during their time at Denny's. This payment ranges anywhere from $25 to more than $2,000. In order to receive their compensation for lost wages, impacted Assistant Managers from the designated time period must mail in or electronically submit an opt in form no later than September 2, 2021. This group of Assistant Managers should have received mail notice of the preliminary approval of this settlement along with the form and a pre-addressed and stamped envelope to be timely returned. Alternatively, the opt in form may also be found here and completed electronically below:
Potential opt in collective action members may also choose to ignore the notice and receive no money from this settlement while retaining the right to sue Feast in a separate case. Alternatively, they may object to the settlement within 45 days of July 19, 2021 via written statement with specific rationale for each objection including legal support.