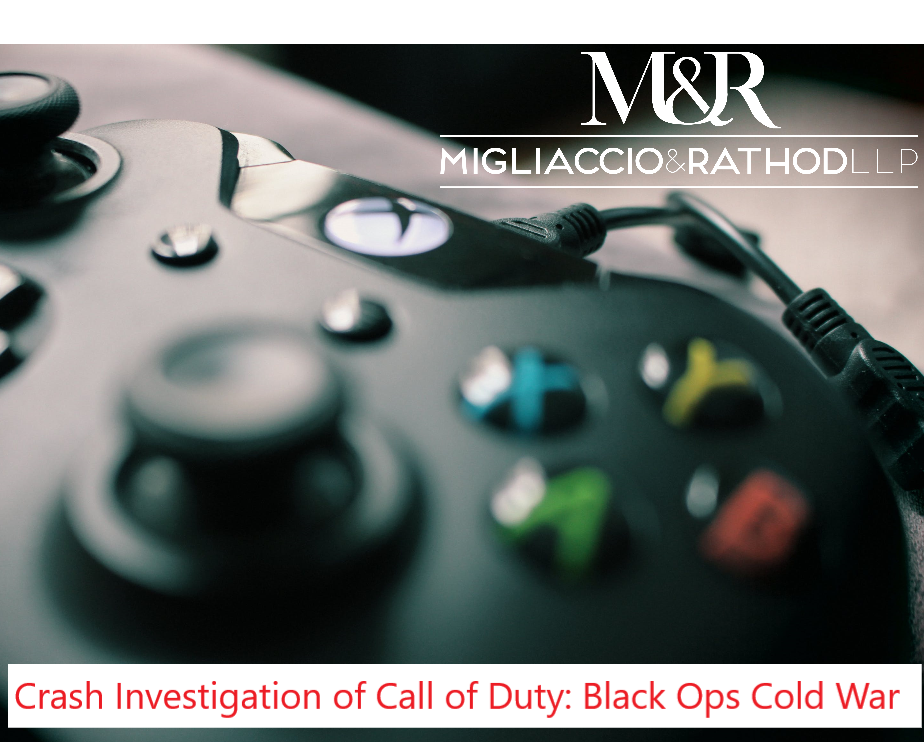 UPDATE: We are no longer investigating this matter. We recommend contacting an attorney who handles individual based suits for further evaluation.
Migliaccio & Rathod LLP is currently investigating Activision for releasing a heavily-glitched game, Call of Duty: Black Ops Cold War, and failing to refund purchasers of the game or offer meaningful fixes to the various glitches arising. Many purchasers across platforms, including Xbox Series X and S as well as Playstation 5, report the game to be unplayable because of its technical problems. While minor bugs and glitches are expected with the release of most new games, Black Ops Cold War was released from the beginning with misleading marketing of its platform compatibility. Gamers report that the most serious glitches, crashes, and platform bricking often stem from next-gen related upgrades. These upgrades already require the purchase of a more expensive version of the game, but even having paid more, the console will allow the Xbox One X version to be played on Xbox Series X, causing crashes and sometimes serious console damage to the next-gen powerhouse.
Activision, to this point, has only offered menial advice to ensure that consumers are using the correct version for their platform, despite having opted out of the use of Xbox Smart Delivery which would automatically choose the correct version on consumers' behalf. Because of the game's myriad glitches, gamers are left to deal with an unplayable experience until patches bring it back to a playable state.
Have you experienced serious glitches, crashes, or console damage as a result of attempting to play Black Ops Cold War, especially on Xbox Series X?
If so, we want to hear from you! Please fill out the questionnaire below or, if you have more questions, contact us through the contact form on this page, an email to info@classlawdc.com, or a call to (202) 470-3520.
Committed to Consumer Protection
The lawyers at Migliaccio & Rathod LLP have years of experience in class action litigation against large corporations, including in cases involving unfair and deceptive trade practices. More information about our current cases and investigations is available on our blog.