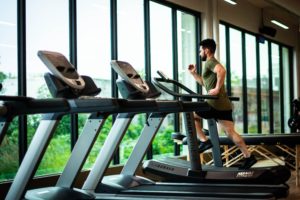 *UPDATE* Migliaccio and Rathod is no longer investigating bringing forward a case at this time.
Migliaccio & Rathod LLP is currently investigating 24 Hour Fitness for continuing to charge customers membership fees, despite club closures due to the COVID-19 outbreak. As a result of the pandemic, 24 Hour Fitness temporarily shut down its operations on March 16th. Nonetheless, for the period of March 17th – April 15th, the fitness center chain maintained its standard membership billing procedures. Members were thus charged a month's rate for "access" to a nonetheless inaccessible service. Effective April 16th, all future membership billings will be suspended.
24 Hour Fitness has offered to grant additional days of access to customers' memberships, equal to the number of days paid for while their respective clubs were closed. The extension will apply at the end of each membership. Pre-paid memberships will be extended to cover the closure period. However, at present, there is no indication as to when 24 Hour Fitness will resume normal operations. Members have voiced concern about needing the money now, during the pandemic, rather than access to a gym at some undetermined point in the future. Members who have attempted to cancel in the past month have also said they have been unable to.
Have you been charged for a 24 Hour Fitness membership over the period from March 17th-April 15th?
If so, we would like to hear from you. Please complete the contact form on this page, send us an email at info@classlawdc.com, or give us a call at (202) 470-3520.
Committed to Consumer Protection
The lawyers at Migliaccio & Rathod LLP have years of experience in class action litigation against large corporations, including in cases involving unfair and deceptive trade practices. More information about our current cases and investigations is available on our blog.