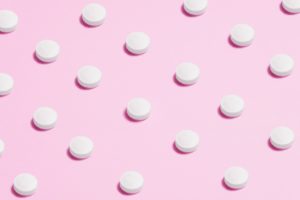 Migliaccio & Rathod LLP is currently investigating manufacturers of the widely used diabetes drug metformin, known by the common brand names Glucofage, Riomet, and Glumetza, for product contamination. Online pharmacy Valisure tested various metformin batches for impurities containing N-nitrosodimethylamine, or NDMA, a probable human carcinogen, and found sixteen contaminated batches. One batch contained sixteen times the acceptable daily levels of NDMA. The contaminated batches originated from eleven different drug companies — the medication label should indicate the name of the manufacturer. We are targeting the following manufacturers:
ACI Healthcare USA, Inc.
Actavis Pharma, Inc.
Amneal Pharmaceuticals LLC
Amneal Pharmaceuticals of New York LLC
Apotex Corp.
Ascend Laboratories, LLC
Aurobindo Pharma Limited
Granules Pharmaceuticals Inc.
Heritage Pharmaceuticals, Inc.
Lupin Pharmaceuticals, Inc.
Time Cap Laboratories, Inc.
We can help you locate the name of the manufacturer — feel free to text or email us a photo of the label, or give us a call, using the contact information listed below.
The U.S. Food and Drug Administration (FDA) began testing for metformin NDMA contamination in December, prompting Valisure to conduct their own testing. The FDA has stated its intention to respond to Valisure's findings but has not yet requested a product recall. Valisure suspects the contamination occurred during the manufacturing process, though other factors may have contributed. Metformin is the fourth most prescribed drug in the United States.
Have you taken metformin and fear you've been exposed to hazardous levels of NDMA?
If so, we would like to speak with you. Please complete the questionnaire below, or if you would like more information, send an email to info@classlawdc.com or call us at (202) 470-3520.
Committed to Consumer Protection
The lawyers at Migliaccio & Rathod LLP have years of experience in class action litigation against large corporations, including in cases involving defective products. More information about our current cases and investigations is available on our blog.