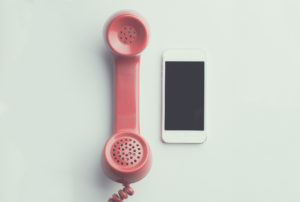 The Telephone Consumer Protection Act (TCPA) provides consumers with a variety of protections regarding the use of autodialed calls or texts and prerecorded voice calls i.e. "robocalls." TCPA protections do apply to calls and texts related to a political campaign, and vary based on 1) prior expressed consent, or lack thereof, and 2) the classification of the recipient of the call e.g. landline, mobile device, etc.
For instance, the TCPA prohibits such calls and texts to cell phones, pagers, and other mobile devices, unless prior express consent has been given. Likewise if you have revoked your consent by complaining about receiving calls and texts but continue to receive them. However, calls to standard landline telephones, even lacking prior express consent, do not fall under the scope of TCPA protections. All such calls and texts must include identifying information of the calling party, including telephone number, during or after message delivery.[1] One recent case, filed by three Minnesotans on October 18th, 2019, alleges that Donald J. Trump For President, Inc. texted their cellphones without prior consent, in violation of the TCPA.[2]
Have You Been Contacted by a Political Group/Campaign without Your Consent or After You Complained?
If so, we would like to speak with you. Please complete the contact form on this page, send us an email at info@classlawdc.com, or give us a call at (202) 470-3520 for more information.
Committed to Consumer Protection
The lawyers at Migliaccio & Rathod LLP have years of experience in class action litigation against large corporations, including in cases involving unfair and deceptive trade practices. More information about our current cases and investigations is available on our blog.
[1] Political Campaign Robocalls & Robotexts. FCC.gov https://www.fcc.gov/political-campaign-robocalls-robotexts.
[2] Trump Campaign Organization a TCPA Target. TCPAWorld.com https://tcpaworld.com/2019/10/21/trump-campaign-organization-a-tcpa-target/.