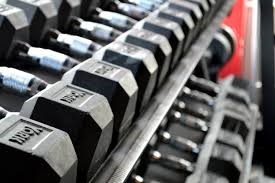 UPDATE: We are no longer investigating this potential suit. Please contact individual counsel should you believe you may have potential claims for evaluation.
Migliaccio & Rathod LLP has recently filed a case in the Washington D.C. Superior Court against Washington Sports Clubs, for failing to cancel a client's membership even after he made repeated attempts to terminate it. The lawsuit alleges that, under D.C. law, customers must provide a separate signature or payment authorization before a gym membership auto-renews, which Washington Sports Club failed to do. The plaintiff in the case also informed employees multiple times verbally and requested in writing that his membership be cancelled, but he continued to be charged membership fees.
Other large-chain gyms and workout facilities could be engaging in similar misconduct, and we are specifically investigating:
Orangetheory
Sport and Health
Equinox
Planet Fitness
Crossfit
Gold's Gym
Did you continue to be charged membership fees after you tried to cancel your membership?
If so, we would like to hear from you.  Please complete the contact form on this page, send us an email at info@classlawdc.com, or give us a call at (202) 470-3520 for more information.
Committed to Consumer Protection
The lawyers at Migliaccio & Rathod LLP have years of experience in class action litigation against large corporations, including in cases involving unfair and deceptive trade practice. More information about our current cases and investigations is available on our blog.