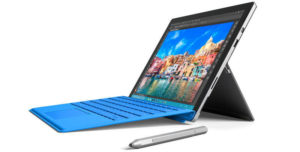 **UPDATE**
Microsoft Creates A Replacement Program for Surface Pro 4 Owners
On May 11, 2018, Microsoft announced a replacement program for owners of the Surface Pro 4 who are affected by the flickering screen issue. This comes as a response to the growing number of Surface Pro 4 owners whose devices failed soon after their warranty's expiration, and which prompted the launch of the flickergate.com website that gathered the voices of affected owners.
Our law firm, Migliaccio & Rathod, LLP, investigated this issue and moved to provide recourse for affected owners. Out of warranty, Surface Pro 4 owners were being asked to pay between $450 and $800 out-of-pocket to replace their devices with refurbished models that might suffer from the same problem. Our firm was cited in the Flickergate website for users to contact and provide their experiences, and we were also interviewed by a prominent tech site, The Verge.
With the launch of this replacement program, Microsoft can finally provide its customers with relief, almost three years after the launch of the Surface Pro 4.
Attorneys Committed to Consumer Protection
The lawyers at Migliaccio & Rathod have years of experience in class action litigation against large corporations, including in cases involving defective products and unfair & deceptive trade practices. More information about our current cases and investigations is available on our blog.