Migliaccio & Rathod LLP is currently investigating Experian for sending out misleading marketing emails in violation of federal and state law. If you have received one of these emails, we would like to speak to you.
Experian is a multinational credit reporting company that maintains credit reports and other information for over 235 million Americans. They were recently fined by the Federal Trade Commission for sending marketing emails disguised as account updates and other notifications requiring the recipient's attention. Their emails purported to notify the recipient of updates to their accounts while failing to provide (1) clear and conspicuous notice of their ability to request to opt out of receiving further marketing messages and (2) a mechanism for them to do so. Emails like these violate federal law as well as the "anti-spam" laws of several states.
For example, Experian sent out mass emails with the subject line "[Name], Vehicle detected" or "[Name], Do you own a Ford F-150?" containing the following language:
This email was sent because it contains important information about your account. Please note that if you have previously unsubscribed from Experian CreditWorks Basic, you will no longer receive newsletters or special offers. However, you will continue to receive email notifications regarding your account. To ensure that you'll receive emails from us, please add support@e.usa.experian.com to your address book.
These emails violated the law because they prompted recipients to sign into their Experian accounts only to find that there were no relevant account updates; rather, the emails were meant to promote auto-related offers and Experian's commercial website and fail to provide the recipient with any option to unsubscribe from receiving such emails in the future.
Unlawful emails sent by Experian include the following:
"Confirm your car" emails, in which the subject line reads "[Name], Do you own a [Car make and model]?" Below is an example of this kind of email: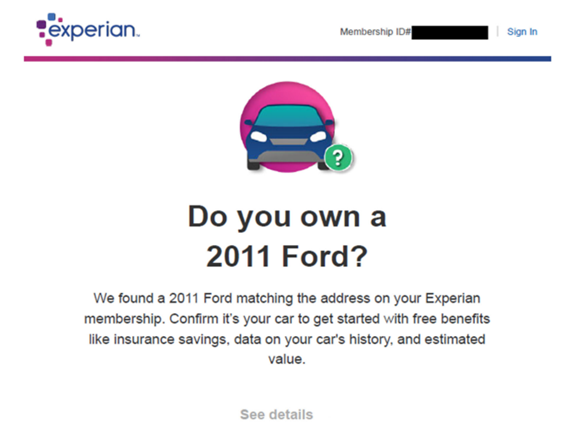 "Experian boost" emails, in which the subject line reads "Instantly increase your FICO® Score (yep, you read that right!)"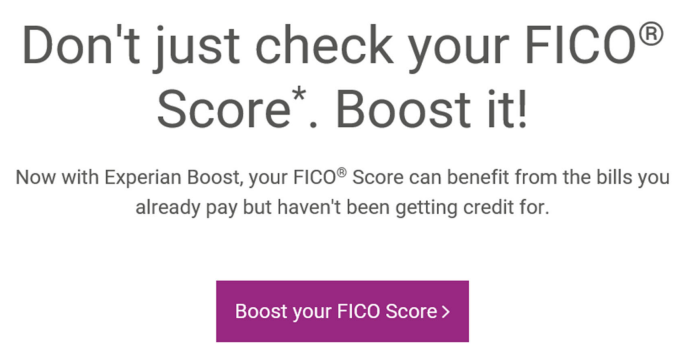 "Dark web scan" emails, in which the subject line "[Name], your Dark Web scan is available."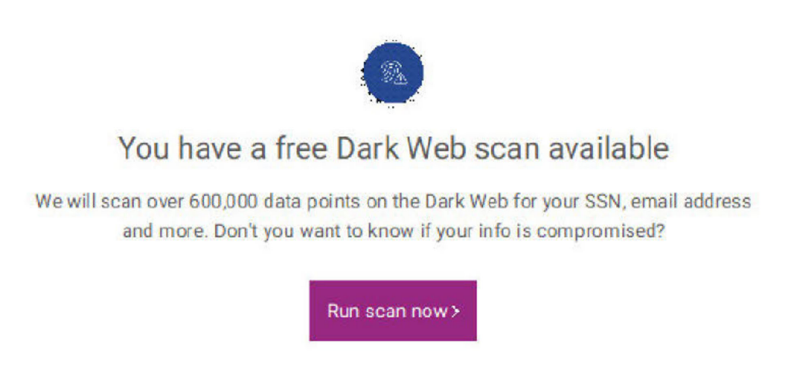 Have you received one of these misleading marketing emails from Experian?
If so, we would like to speak with you. Please complete the questionnaire below, email us at info@classlawdc.com, or give us a call at (202) 470-3520.