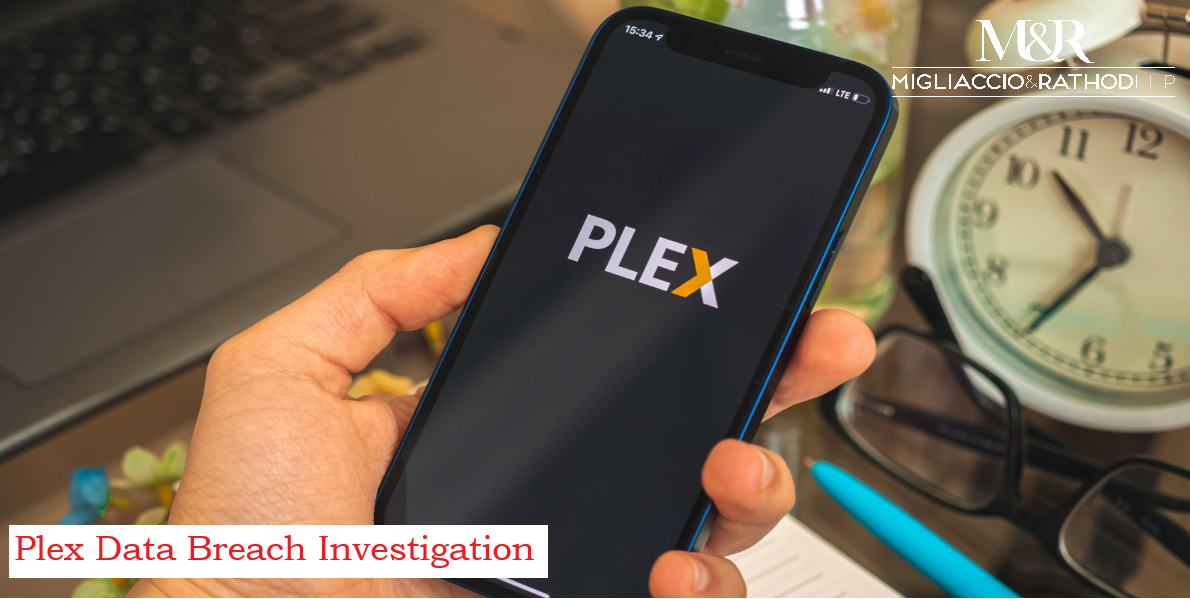 Migliaccio & Rathod LLP is currently investigating popular streaming-media platform, Plex, for failing to safeguard sensitive customer account information, including usernames, email addresses, and passwords, in a data breach that was reported this month.
Hackers may have already been able to acquire customer information and fraudulently misuse it. Victims of data theft in data breaches have previously been forced to spend money on credit monitoring services or resolve the negative impact of identity theft or fraud on their personal finances. Some individuals affected by the Plex data breach may have already noticed one or more incidents of fraudulent activity related to the loss of their account information from Plex's systems, including but not limited to, suspicious charges to their Plex account or phishing attacks that target their account.
Have you or someone you know recently received a data breach notification letter or email from Plex?
If so, we would like to hear from you. Please complete the contact form on this page, send us an email at info@classlawdc.com, or give us a call at (202) 470-3520.

The lawyers at Migliaccio & Rathod LLP have years of experience in class action litigation against large corporations, including in data breach and privacy litigation. More information about our current cases and investigations is available on our blog.