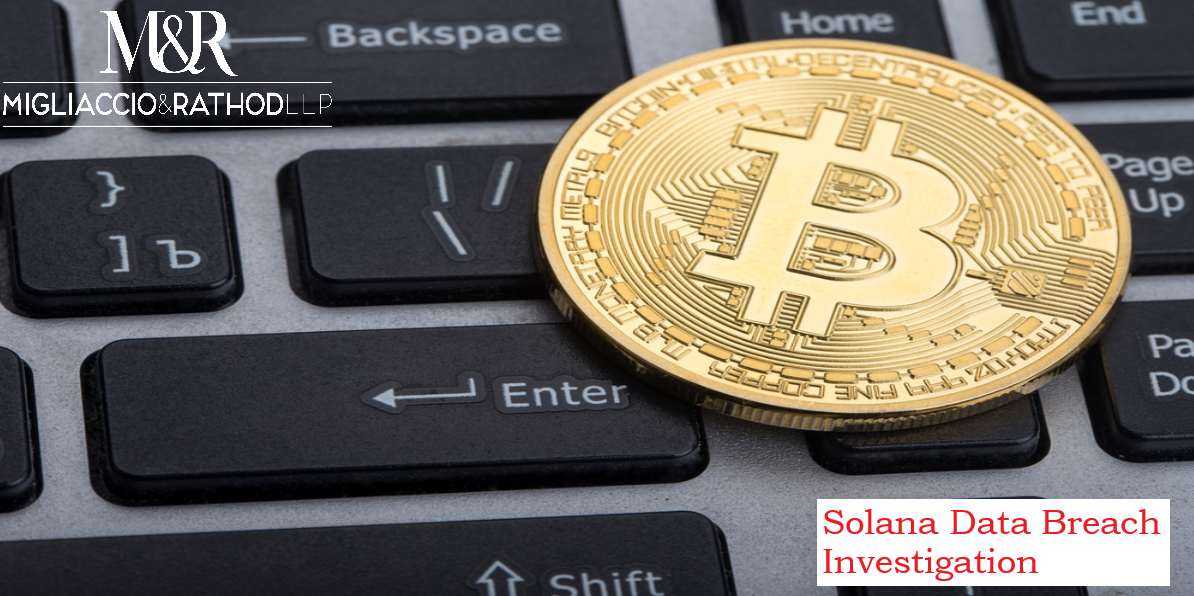 Migliaccio & Rathod LLP is currently investigating the blockchain network Solana for failing to safeguard crypto assets in a data breach that took place on August 3, 2022. The breach is believed to have resulted from a flaw in software used by several digital wallets popular among Solana users, which allowed a malicious actor to gain access to victims' private key information and drain their wallets. It is estimated that $8 million worth of cryptocurrency was stolen from victims. Solana's investigation of the breach is still ongoing.
Were your crypto assets impacted by the Solana data breach?
If so, we would like to hear from you. Please complete the contact form on this page, send us an email at info@classlawdc.com, or give us a call at (202) 470-3520.

The lawyers at Migliaccio & Rathod LLP have years of experience in class action litigation against large corporations, including in cases involving data breaches such as this. More information about our current cases and investigations is available on our blog.