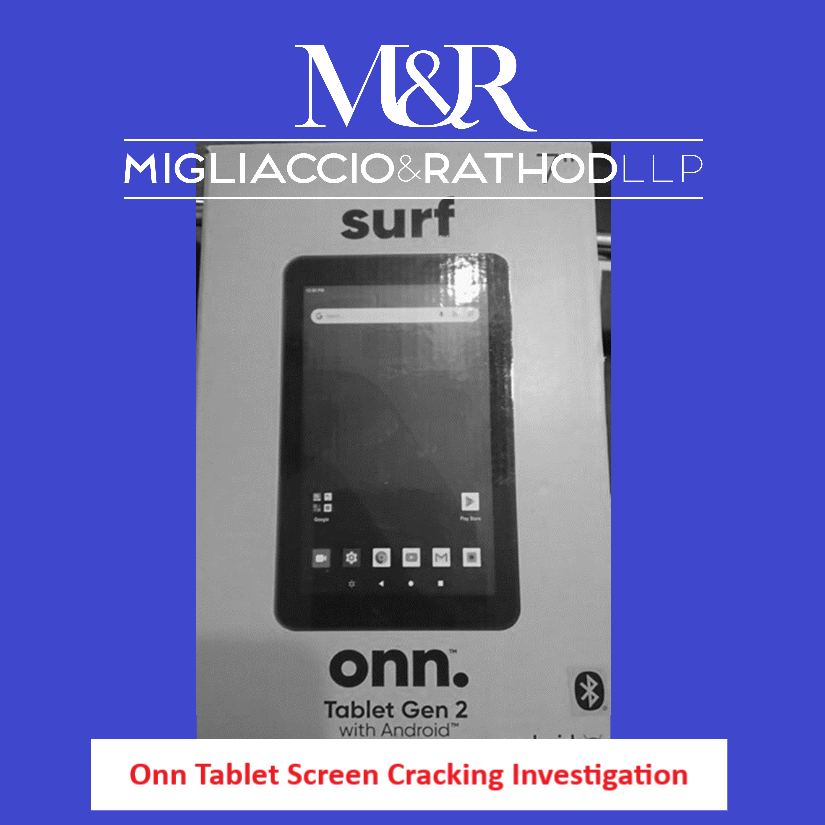 UPDATE: Class action complaint filed in the District of New Mexico 5/8/2023. Read here.
Migliaccio & Rathod LLP is currently investigating Walmart over widespread reports that their Onn Brand Tablets are vulnerable to a screen cracking defect which leads to complete functional failure. Many users allege that they have left and returned to their devices, without applying any undue pressure, to find dramatic cracks in the display screen. Others say that they have applied normal, light pressure to their tablet only to have it crack as though intense pressure was used in its operation. These cracks are often accompanied by functional defects, such as inability to unlock the device or in worst case scenarios, complete functional failure. In none of these cases would a reasonable consumer expect their normal usage of the tablet to damage their device, much less render it unusable. Unfortunately, Onn's customer service has not been receptive to these grievances, failing to offer any adequate remedy to impacted consumers hoping to be able to continue using their Onn tablets in which they invested for long term use.
Are you an Onn Tablet user whose display screen has suffered from cracking and/or has subsequently stopped functioning altogether?
If so, we would like to hear from you. Please complete the questionnaire below, send an email to info@classlawdc.com or give us a call at (202) 470-3520.
Attorneys Committed to Consumer Protection
The lawyers at Migliaccio & Rathod have years of experience in class action litigation against large corporations, including in cases involving defective products and unfair & deceptive trade practices. More information about our current cases and investigations is available on our blog.