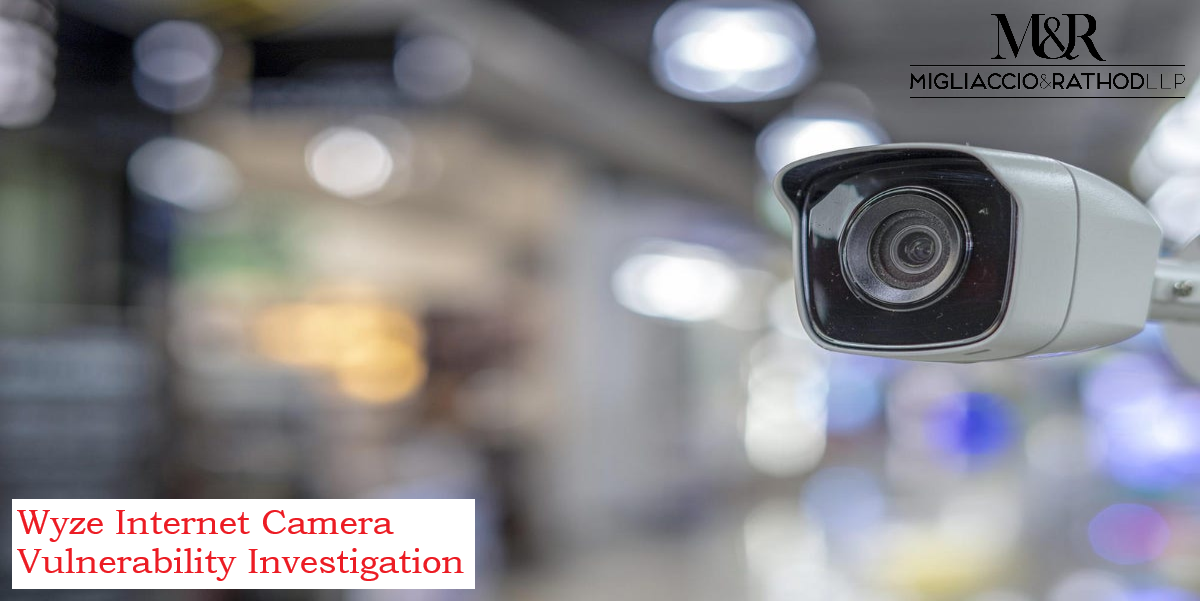 Migliaccio & Rathod LLP is currently investigating Wyze Labs, Inc. ("Wyze") for failure to disclose to purchasers a major security vulnerability in the Wyze Cam v1, v2, and v3 that allowed attackers to remotely control the camera and access stored videos and other information saved on the device's SD card. In March 2019, Bitdefender, a cybersecurity and anti-virus software company, informed Wyze of this vulnerability but Wyze let three years pass without fixing the vulnerability, informing the customers of the vulnerability, recalling the devices or fully patching the vulnerability. The potential consequences of this vulnerability were serious. A hacker could have looked at past recorded activity in the home or disabled the camera. There was also a possibility of a hacker gaining unobstructed remote access to the device by obtaining the camera's unique identification number and ENR (AES encryption key) contained in the log files that were stored on the device's SD card.
Recent security updates have been made available by Wyze only for Wyze Cam v2 and v3, released in February 2018 and October 2020, and not for Cam v1, which was released in August 2017.
Did you or someone you know purchase a Wyze Cam v1, v2, or v3 after Bitdefender informed Wyze of the security vulnerability in March 2019?
If so, please complete the contact form on this page, send us an email at info@classlawdc.com, or give us a call at (202) 470-3520 for a free consultation.

Committed to Consumer Protection
The lawyers at Migliaccio & Rathod LLP have years of experience in class action litigation against large corporations, including in cases involving data breaches and product defects. More information about our current cases and investigations is available on our blog.