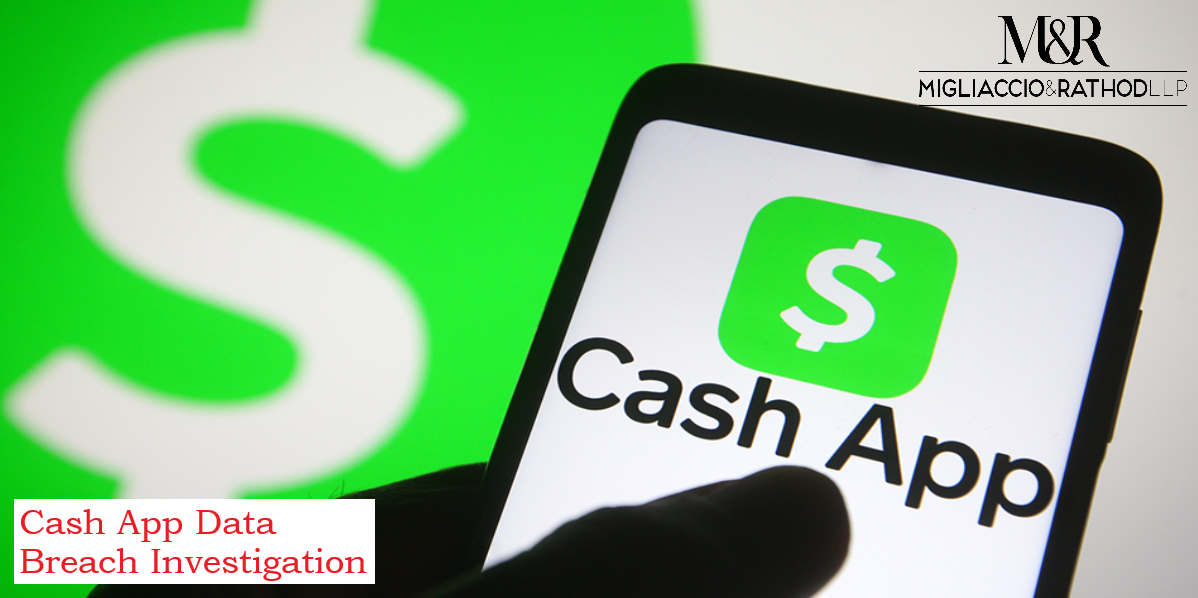 Migliaccio & Rathod is currently investigating Cash App Investing, LLC's alleged failure to protect sensitive customer data in the wake of a massive data breach that occurred in December of 2021. Roughly 8.2 million current and former Cash App customers were affected by the data breach when a former employee downloaded reports that contained customer information, including users' full names, brokerage account numbers (the unique identification number associated with a customer's stock activity on Cash App Investing), brokerage portfolio value, and brokerage portfolio holdings and stock trading activity.
Due to the lapse in time between the data breach and Cash App's notice to affected customers, hackers may have already been able to acquire customer information and fraudulently misuse it. Victims of data theft in other financial information data breaches have previously been forced to spend money on credit monitoring services or resolve the negative impact of identity theft or fraud on their personal finances. Some individuals affected by the Cash App data breach may have already noticed one or more of the following types of fraudulent activity related to the loss of their financial information from Cash App systems: suspicious credit card charges, requests for government services or loans, or phishing attacks that target a user's investment portfolio.
Have you or someone you know recently received a data breach notification letter from Cash App?
If so, we would like to hear from you. Please complete the contact form on this page, send us an email at info@classlawdc.com, or give us a call at (202) 470-3520 for a free consultation.
The lawyers at Migliaccio & Rathod LLP have years of experience in class action litigation against large corporations, including in cases involving data breaches. More information about our current cases and investigations is available on our blog.