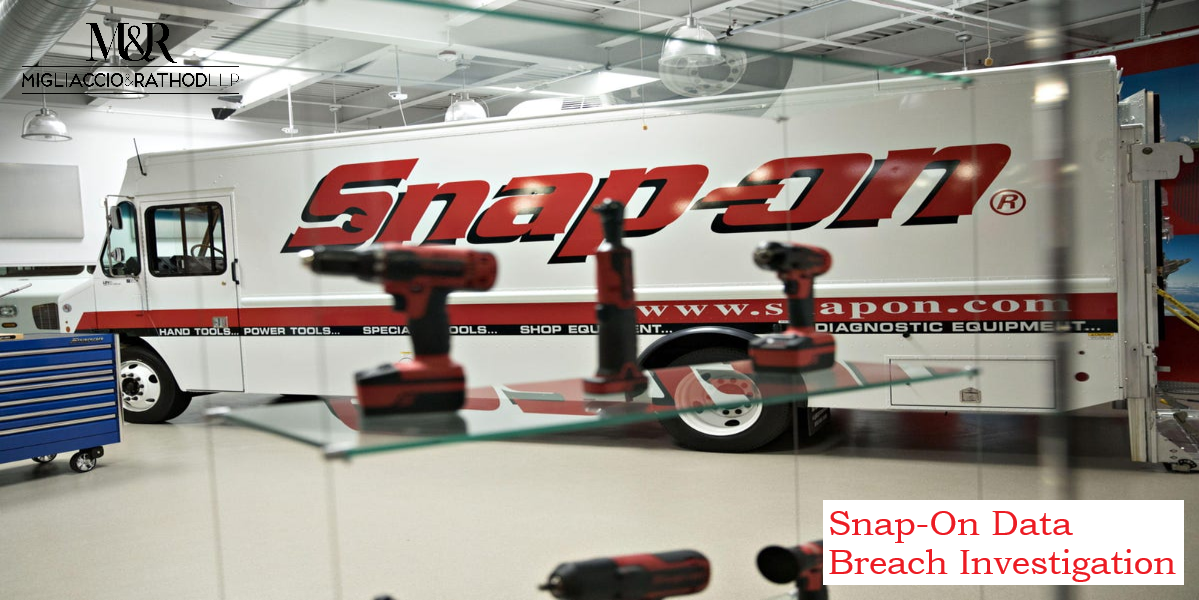 Migliaccio & Rathod LLP is currently investigating American automotive tools manufacturer, Snap-on, Inc. ("Snap-on"), for failing to safeguard sensitive associate and franchisee data in a ransomware data breach that occurred from March 2022. Snap-on has notified those impacted by the data breach, describing the breach as unusual activity detected in certain areas of its information technology environment between March 1 and March 3, 2022. The extent of the data breach and number of associates and franchisees impacted is still unknown, but Snap-on did disclose that the information compromised included names, Social Security numbers, dates of birth, and employee identification numbers.
There is a possibility hackers may be actively working to sell or otherwise fraudulently use the sensitive information compromised in the data breach. In previous data breaches similar to this, victims of data theft have been forced to spend money on credit monitoring services or have lost funds as a result of identify theft or other fraudulent misuse of their private information. Individuals affected by the data breach may have noticed one or more of the following types of fraudulent activity related to the sensitive information compromised in the data breach: identity theft, suspicious credit and/or debit card charges, unauthorized withdrawals from a checking or savings account, requests for government services or loans, or credit accounts fraudulently opened in their name.
Are you a franchisee or associate of Snap-on who recently received a data breach notification letter?
If so, we would like to hear from you. Please complete the contact form on this page, send us an email at info@classlawdc.com, or give us a call at (202) 470-3520 for a free consultation.
The lawyers at Migliaccio & Rathod LLP have years of experience in class action litigation against large corporations, including in cases involving data breaches. More information about our current cases and investigations is available on our blog.