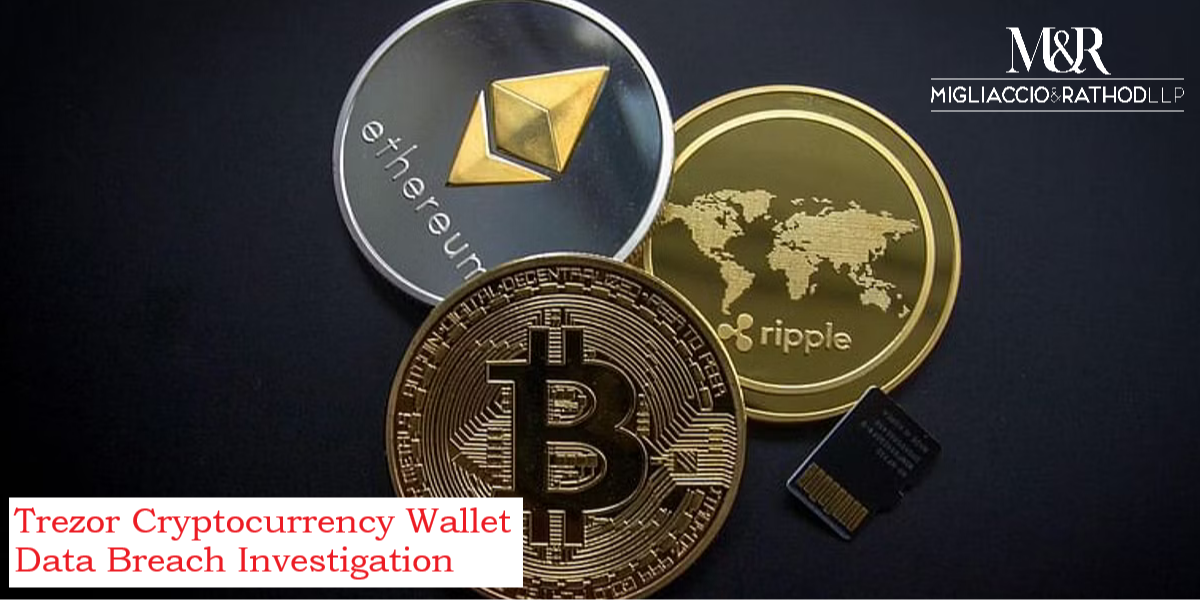 Migliaccio & Rathod LLP is currently investigating Trezor Company s.r.o, a hardware cryptocurrency wallet maker, for failing to adequately safeguard consumer information, resulting in a data breach. Initially reported on numerous cryptocurrency forums in March of 2022, the data breach involved the exposure of users' email addresses who had subscribed to the company's newsletter through the data processing company MailChimp.
The loss of Trezor users' email addresses has already resulted in many hardware wallet owners being targeted by elaborate phishing scams seeking to gain access to 12-word recovery seeds, which can then be used by the hackers to steal cryptocurrency assets out of users' accounts. In addition to user email addresses, data breaches of hardware wallet user information can include information about users' registered phone numbers, addresses, and user account passwords, which can all be used in sophisticated attacks that target users' recovery seeds.
With this recent leak of personal information, Trezor users can expect an uptick in both the number of phishing attempts and their level of complexity. Some customers may even be the target of multiple "scareware" attacks, where threat actors use the compromised information to generate shock and anxiety in their targets, as to more easily manipulate them.
Are you a Trezor user or newsletter subscriber whose personal information was compromised in the March 2022 data breach?
Complete the contact form on this page, send us an email at info@classlawdc.com, or give us a call at (202) 470-3520.
Committed to Consumer Protection
The lawyers at Migliaccio & Rathod LLP have years of experience in class action litigation against large corporations, including in cases involving data breaches. More information about our current cases and investigations is available on our blog.