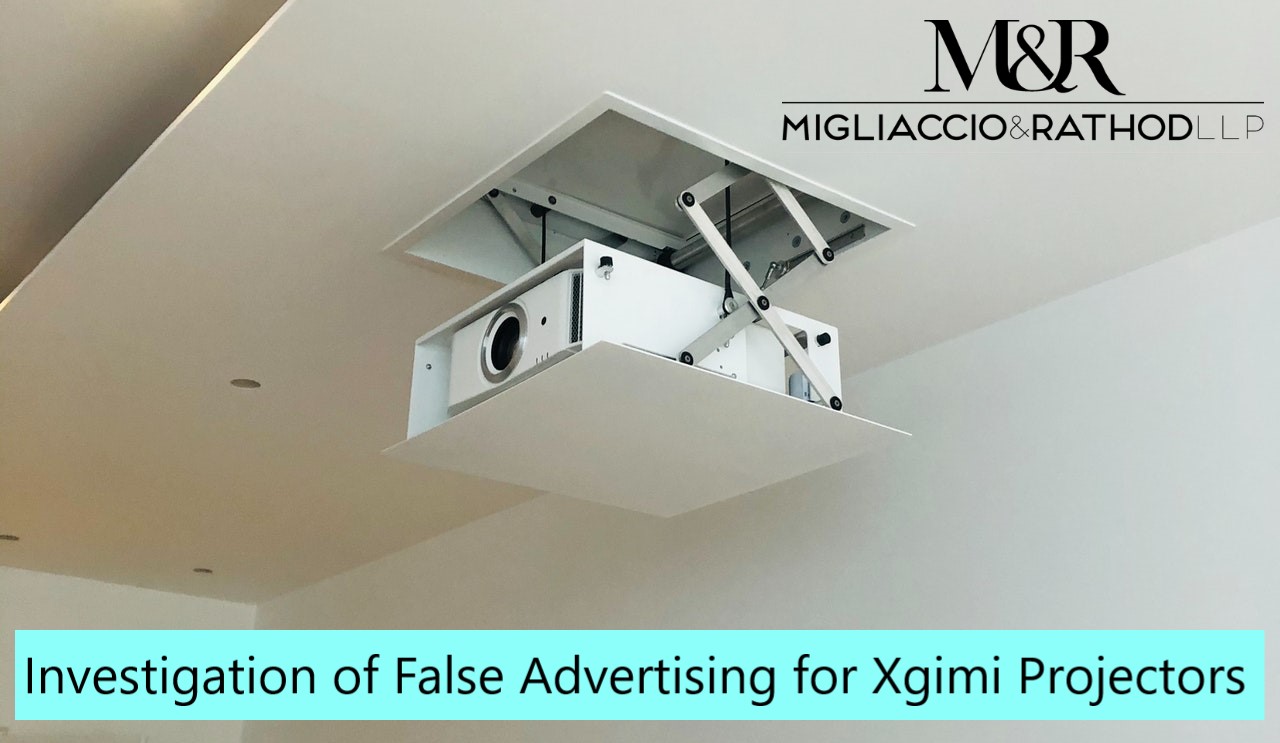 Migliaccio & Rathod LLP is currently investigating Xgimi Technology, Inc. over potential false advertising for several portable home projectors, including the Horizon Pro 4K, Horizon 1080P, Elfin, and Halo models. In marketing for these products, Xgimi explicitly mentions the superior performance in terms of brightness of its projectors, yet numerous consumers suggest that the projectors are far less bright than such advertisements indicate. User reviews have specifically noted "brightness not up to snuff" and "good resolution but not very bright" in such reviews.
In fact, in February 2022, Epson, a competitor in the market for projectors, filed a lawsuit against Xgimi alleging that Xgimi is deceiving consumers by purposefully inflating the advertised brightness specifications of its projectors. Epson tested the brightness of several Xgimi projector models, and according to their findings, each Xgimi model tested significantly below its advertised brightness specification, corroborating the widespread consumer complaints. Epson's lawsuit asserts that these misrepresentations hinder consumers from making well-educated and informed projector purchases from Epson. Migliaccio & Rathod is dedicated to consumer protection and believes consumers themselves, not just corporate competitors, should receive recompense as a result of Xgimi's deceptive conduct, if these allegations are true.
Have you purchased an Xgimi portable home projector that is significantly less bright than advertised?
If so, we would like to hear from you. Please complete the questionnaire below, email info@classlawdc.com or give us a call at (202) 470-3520.
Attorneys Committed to Consumer Protection
The lawyers at Migliaccio & Rathod have years of experience in class action litigation against large corporations, including in cases involving defective products and unfair & deceptive trade practices. More information about our current cases and investigations is available on our blog.