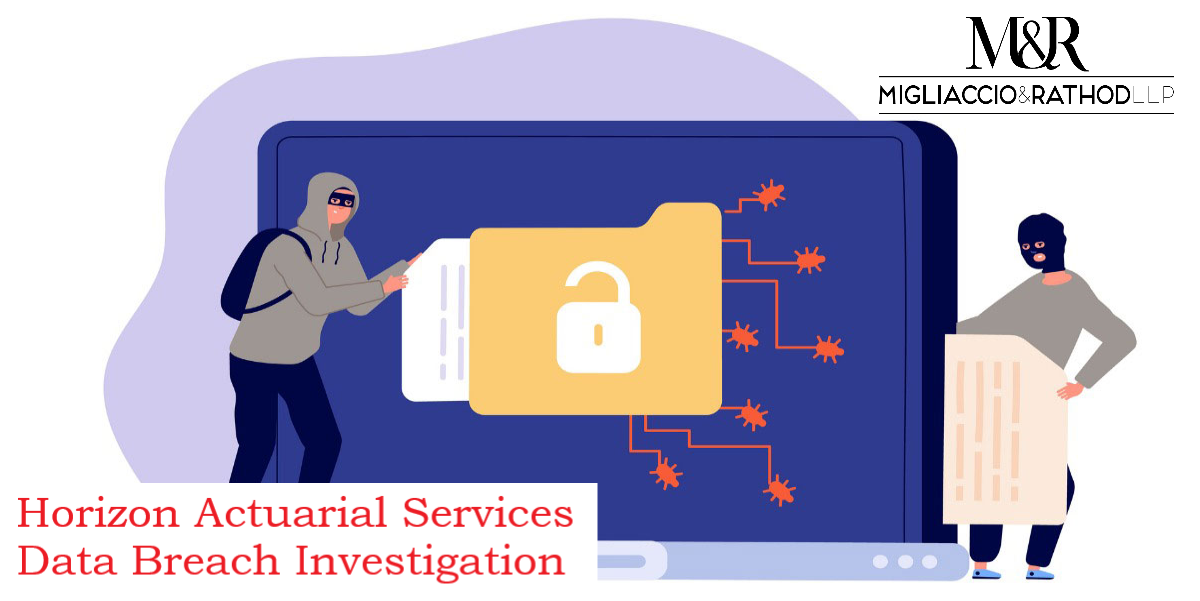 Migliaccio & Rathod LLP is currently investigating the Silver Spring, Maryland-based company Horizon Actuarial Services for failing to safeguard sensitive benefits plan participant data in a data breach that occurred in November of 2021. The data breach was caused by a ransomware attack in which a hacker group stole a subset of information pertaining to numerous plan participants within the company's database.
Some of the business's plan participants affected by the data breach include employees of the following organizations:
• Local 295 IBT Employer Group Welfare Fund
• Major League Baseball Players Benefit Plan
Horizon Actuarial negotiated with the hackers after the company discovered the loss of the files and eventually paid a ransom demand in exchange for an agreement that the hackers would not misuse the information. Examples of the types of data exposed in the leak include names, dates of birth, Social Security numbers and health plan information.
Although Horizon Actuarial claims that the information taken from their systems related to plan participant information was returned, cybercriminals commonly use information obtained from data breaches to commit a wide variety of identity theft. For example, in previous ransomware attacks the data viewed within member accounts by unauthorized actors has been used to access other website portals, such as those for credit services, banking, and medical billing. Individuals in previous breaches have had to pay out of pocket for credit monitoring or for new fraudulent charges. Some Horizon Actuarial members may have noticed suspicious credit or banking activity, disrupted medical care, or medical appointments fraudulently created, canceled, and/or billed in their name.
Have you received a data breach notification letter from Horizon Actuarial Services in the past year?
If so, we would like to hear from you. Please complete the contact form on this page, send us an email at info@classlawdc.com, or give us a call at (202) 470-3520.
The lawyers at Migliaccio & Rathod LLP have years of experience in class action litigation against large corporations, including in cases involving data breaches. More information about our current cases and investigations is available on our blog.