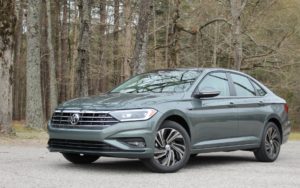 Migliaccio & Rathod LLP is currently investigating Volkswagen for the manufacture of a defective automatic emergency braking system in certain models of their recent vehicles. Volkswagen has implemented the automatic emergency braking (AEB) system as a protective measure, designed to automatically engage a vehicle's brakes to avoid obstacles and other vehicles. Instead, drivers contend that the AEB often activates without cause in otherwise safe driving conditions, unexpectantly stopping the vehicle. This naturally creates a safety hazard. Many drivers report stress and fear when driving their vehicle, unsure as to when the AEB may defectively engage and thereby endanger themselves, their passengers, and fellow drivers with whom they share the road. Drivers have complained that dealerships are unable to resolve the issue and often deflect blame for the issue, ultimately suggesting Volkswagen drivers disable the AEB system altogether. Drivers must then manually disable the AEB each time they start the vehicle, with significant risk of user oversight, and despite having paid for the feature's successful operation when purchasing the vehicle. The AEB defect therefore impairs the safety, use, and value of impacted vehicles.
Affected Volkswagen vehicle models allegedly include:
2018-2019 Tiguan
2018-2019 Atlas
2019 Jetta
Has your Volkswagen vehicle experienced defective operations of its automatic emergency braking system?
If so, we would like to hear from you. Please complete the contact form on this page, send us an email at info@classlawdc.com, or give us a call at (202) 470-3520 for more information.
Committed to Consumer Protection 
The lawyers at Migliaccio & Rathod LLP have years of experience in class action litigation against large corporations, including in cases involving defective products. More information about our current cases and investigations is available on our blog.