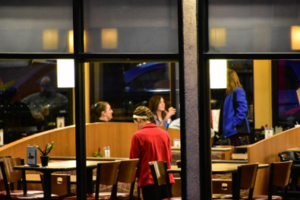 Migliaccio & Rathod LLP is currently investigating fast food chains for working minors long and late hours, in violation of child labor laws. An investigation by the Massachusetts state attorney general found Wendy's restaurants in the state to have committed over 2,100 child labor laws including: 1) minors working later than the law allows; and 2) minors working more than the 9-hour daily limit. Similar investigations have resulted in other restaurants facing hefty fines for child labor and/or wage violations, including Chipotle's $2 million fine and Qdoba's $400,000 fine. States have enacted their own child labor laws, which may be viewed here. Where state and federal laws differ, the one affording greater protection to the minor worker will be the one followed.
Do you know someone under 18 who works in the fast food industry?
If so, we would like to speak with you. Please fill out the contact form on this page, call us for a free consultation at (202) 470-3520, or send an email to info@classlawdc.com.
Attorneys Committed to Fighting Wage Theft
The lawyers at Migliaccio & Rathod LLP have years of experience in class action litigation against large corporations, including in cases involving wage theft. More information about our current cases and investigations is available on our blog.