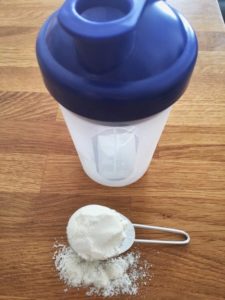 Migliaccio & Rathod LLP is currently investigating Branched-Chain Amino Acids (BCAA) protein powder products for deceptive marketing. Several of these products, including Xtend Energy, prominently display on the product's label a representation of 0 calories per serving. Independent testing has revealed that at last one such BCAA product actually contains 366 calories per 100 grams. Assuming a serving size of 11.6 grams, each serving contains approximately 42 calories, far more calories than the "0" represented on the product's packaging.
Have you purchased BCAA protein powders such as Xtend Energy in part because of its advertised calorie count?
If so, we would like to speak with you. Please complete the contact form on this page, send us an email at info@classlawdc.com, or give us a call at (202) 470-3520 for more information.
Committed to Consumer Protection
The lawyers at Migliaccio & Rathod LLP have years of experience in class action litigation against large corporations, including in cases involving unfair and deceptive trade practices. More information about our current cases and investigations is available on our blog.