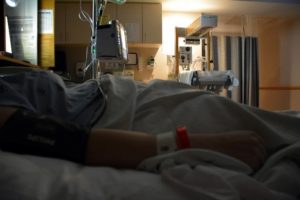 Migliaccio & Rathod LLP is currently investigating the practice of performing pelvic examinations on anaesthetized patients. Women who were scheduled for a surgical procedure report being informed or otherwise learning —after the anesthetic has worn off—that a pelvic exam had been performed on them. These exams are incredibly intrusive and involve probing the woman's vagina and cervix, which is done for the stated purpose of teaching students how to identify abnormalities. The practice, however, is completed without asking for or receiving the patient's expressed consent, despite the invasive nature of the exam. As part of our investigation, we are interested in speaking with medical students who have been asked to perform this procedure such as during an OB/GYN rotation.
As a Medical Student, Were You Asked to Perform a Nonconsensual Pelvic Examination?
If so, we would like to speak with you about that experience. Please complete the contact form on this page, send us an email at info@classlawdc.com, or give us a call at (202) 470-3520 for more information.
Committed to Civil Rights
The lawyers at Migliaccio & Rathod LLP have years of experience in class action litigation against large corporations and the government, including in cases involving civil rights.  More information about our current cases and investigations is available on our blog.