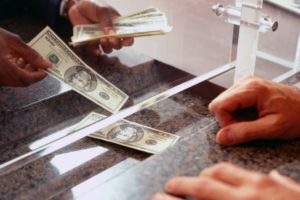 Update (2/8/2021): This Investigation is Now Closed and We Are No Longer Pursuing Action.
Migliaccio & Rathod LLP is currently investigating M&T Bank for failing to make its customers aware of fees that would be charged if certain conditions were not met for their savings account. Customers report that a service fee of $15.00 dollars a month are taken out of the savings account if there is not a minimum of $2,500.00 in the account. This fee can go unnoticed in statements, leaving customers unaware not only that their account is being charged, but also how to meet the conditions that would make the charge stop, since they didn't know about those conditions in the first place.
Was Your Savings Account with M&T Bank Charged a Service Fee?
If so, we would like to speak with you. Please complete the contact form on this page, send us an email at info@classlawdc.com, or give us a call at (202) 470-3520.
Committed to Consumer Protection
The lawyers at Migliaccio & Rathod LLP have years of experience in class action litigation against large corporations, including in cases involving unfair and deceptive trade practices. More information about our current cases and investigations is available on our blog.