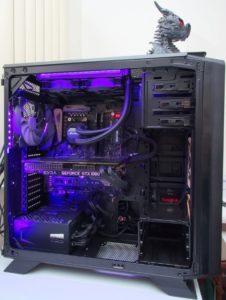 Migliaccio & Rathod LLP is currently investigating computer parts manufacturer HyperX for false advertising claims related to its RAM products.  HyperX customers have found that, rather than having full compatibility with ASUS' Aura Sync software—a program that syncs RGB lighting between different components—HyperX's Predator DDR4 RGB product does not respond to lighting settings beyond Static. When asked by its customers about the issue, the company has responded in support tickets that "not all colour effects" available in ASUS' software are compatible with HyperX's RGB memory modules, but the only caveat offered on its website is that support may vary, not to what extent, or if at all as other third-party software options have not experienced the same issue.
Did You Purchase the Hyper X Predator DDR4 RGB RAM Stick(s) for Its RGB Compatibility?
If so, we would like to hear from you. Please contact us for a free attorney evaluation by filling out the contact form on this page, call us at 202-470-3520, or send an email to info@classlawdc.com.
Attorneys Committed to Consumer Protection
The lawyers at Migliaccio & Rathod LLP have years of experience in class action litigation against large corporations, including in cases involving unfair & deceptive trade practices. More information about our current cases and investigations is available on our blog.