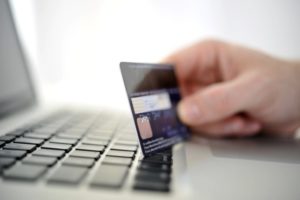 Migliaccio & Rathod LLP is currently involved in the Amazon Synchrony Credit Card Investigation. The investigation concerns misleading charges found on account holders' statements of Amazon's credit card with Synchrony Bank. Upon closer inspection of their monthly statements, Synchrony customers are finding a variable charge labeled as "security 5" that is equivalent to 1.66% of the remaining monthly balance. The charge is a form of payment insurance that, according to affected users, has to be opted out by responding to a mailing that is sent sometime after one has signed up for the card. While interest payments may not be charged on remaining balances, the insurance fee is always applied.
Have You Been Charged Synchrony's Payment Insurance Fee?
If so, we would like to speak with you. Please complete the contact form on this page, send us an email at info@classlawdc.com, or give us a call at (202) 470-3520.
Committed to Consumer Protection
The lawyers at Migliaccio & Rathod LLP have years of experience in class action litigation against large corporations, including in cases involving unfair and deceptive trade practices. More information about our current cases and investigations is available on our blog.