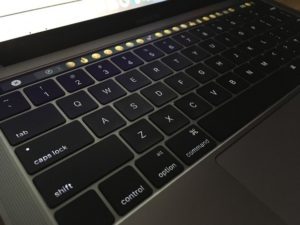 The law firm of Migliaccio & Rathod LLP is currently investigating reports that the newly-refreshed 2018 Apple 15-Inch MacBook Pro with the upgraded Intel Core i9 six-core processor is suffering from severe throttling problems that may result from thermal management issues. Throttling is a method of reducing processor speed (usually to reduce a device's temperature), which can  lead to reduced system performance. Reports indicate that benchmark tests show that the 15-inch MacBook Pro with the Core i9 processor significantly throttles its processor speed under heavy load, which may indicate that the chassis can't provide sufficient cooling for the device to run at full speed. Recent tests from AppleInsider concluded that "the same [i9] processors in other manufacturer's computers perform the tests faster, and with less throttling —but all machines with the i9 chip do it to one level or another."
Users have complained that such aggressive thermal throttling in a MacBook Pro is unacceptable in MacBook Pros because  the i9 processor at issue is a $300 upgrade in a laptop that can costs upwards of $6,399.00. Consumers paying Apple's price premium want what Apple promised: "More power. More performance. More pro." Instead, some are finding that the i9 processor does not represent an upgrade from MacBook Pros with less expensive and less powerful i7 processors.
Do you own a 2018 15-inch Apple MacBook Pro with an i9 processor?  
If you do, our attorneys would like to speak with you. Please complete the contact form on this page, send us an email at info@classlawdc.com, or give us a call at (202) 470-3520.
Attorneys Committed to Consumer Protection 
The lawyers at Migliaccio & Rathod LLP have years of experience in class action litigation against large corporations, including several cases involving Apple MacBook Pro laptops including the 2011 MacBook Pro GPU litigation, the MacBook "Staingate" matter, and the Butterfly Keyboard defect litigation.  More information about our current cases and investigations is available on our blog.