UPDATE: Federal Judge Approves Collective Action Settlement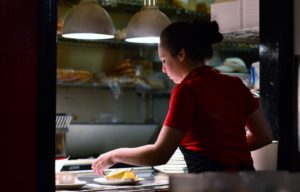 Trinity IHOP Owes Servers Pay, Federal Class Action Alleges
Migliaccio & Rathod LLP currently represents a former IHOP server who worked at Trinity Restaurant Group in a federal court lawsuit that alleges Trinity forced servers to attend unpaid mandatory meetings and also to spend a large amount of time on non-tipped earning side work. This is illegal, the suit says, because it violates state and federal minimum wage laws.
Have You Worked as a Server at an IHOP Restaurant Operated by Trinity?
If so, we would like to speak with you. Please fill out the contact form on the right side of this page or call us for a free consultation at (202) 470-3520.
UPDATE: On October 3, 2019, the United States District Court for the Eastern District of Michigan approved a collective action settlement for all current and former servers who worked for Trinity Restaurant Group, LLC at any of its IHOP restaurants in Michigan between March 26, 2016 and March 26, 2019.  Eligble servers can receive 17% of the Tip Credit under Michigan law for each hour worked as a server during the Relevant Period of March 26, 2016 and March 26, 2019.
You can read more about the case and settlement at the below links:
Attorneys Committed to Fighting Wage Theft
The lawyers at Migliaccio & Rathod LLP have years of experience in class action litigation involving wage theft cases. We have recovered millions of dollars for Assistant Managers in Bob Evans restaurants, Staples, and more recently, for servers in IHOP restaurants operated by another franchise. (Disclaimer: Past results do not guarantee future outcomes). More information about our current cases and investigations is available on our blog.